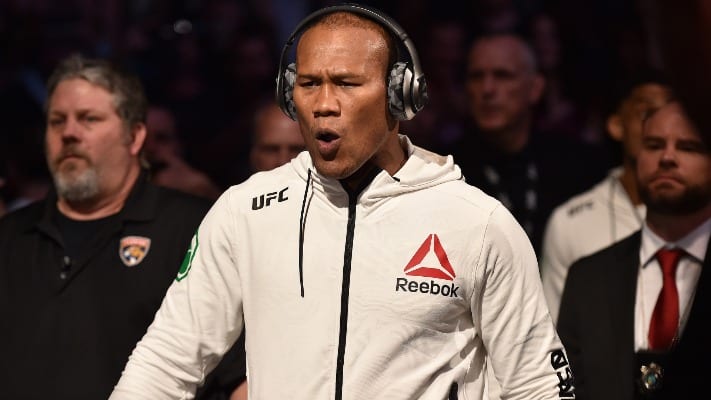 Ronaldo "Jacare" Souza is considering dropping back down to middleweight after a failed light heavyweight move this month.
Souza suffered a decision loss to Jan Blachowicz at UFC Sao Paulo. Now, sitting at 2-3 in his last five fights, Souza admitted to MMA Fighting that he's considering going back down to 185 pounds. However, a return to light heavyweight isn't completely out of the question either.
"My manager and my team are talking which weight class I'll fight next, so there's a lot going on here right now," Souza said. "We'll make a decision really soon on what's best for us. We're looking at staying at 205 or going back to 185.
"Everybody suffers cutting weight, that's life, but I'm 40 years old. I cut weight my entire life and maybe I was full of it, but I'm excited again, I'm happy, and I want to work. I'm still one of the top fighters of the division."
Souza went on to explain that there was a lot he didn't expect in his fight against Blachowicz, especially his size. The Brazilian found it difficult to take Blachowicz down, despite the fact that he trains with heavyweights regularly.
"I didn't expect it would be so tough (to take him down)," Souza said. "I was also surprised by his size. I trained with heavyweights for this fight and this guy is really big [laughs].
"Everybody expected (Blachowicz) to go there and kill me," Souza said. "I thought he would come more aggressive and try to knock me out, but he didn't take many risks to avoid going to the ground. The result wasn't what we expected, the fight was boring, but that happens sometimes."
Do you think Souza should return to middleweight after his loss to Blachowicz?