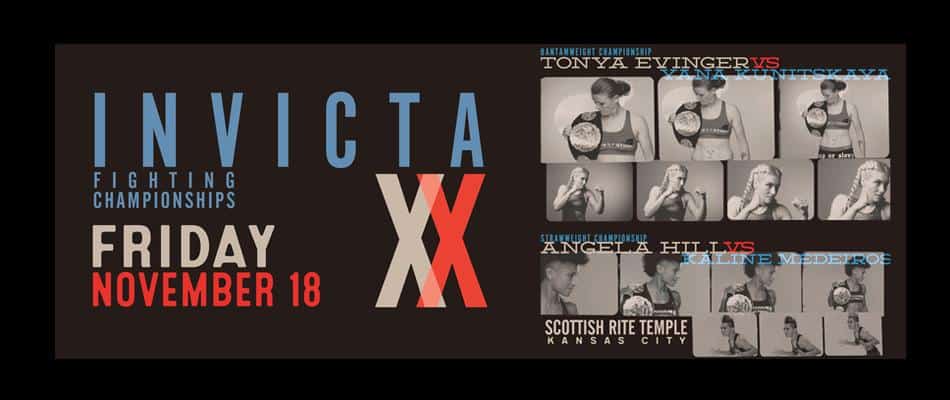 Invicta FC officials held the weigh-ins for Invicta FC 20 on Thursday and here are the weigh in results:
Tonya Evinger (134.7) vs. Yana Kunitskaya (134.1)
Angela Hill (114.8) vs. Kaline Medeiros (114.3)
Herica Tiburcio (105.9) vs. Simona Soukupova (106)
Amber Brown (114.8) vs. Ashley Yoder (117)
Jessica-Rose Clark (136) vs. Pam Sorenson (140.6)
Lynn Alvarez (115.5) vs. JJ Aldrich (115.9)
Stephanie Egger (135.7) vs. Alexa Conners (135.9)
Miranda Maverick (118.4) vs. Samantha Diaz (115.9)
Invicta FC 20 takes place Friday, Nov. 18, from the historic Scottish Rite Temple in Kansas City, Mo. The event streams live and exclusively on UFC Fight Pass at 7:00 pm EST.
Reigning bantamweight champion Tonya Evinger (18-5) defends her belt against Russian newcomer Yana Kunitskaya (9-2) in the main event. The co-main event will also feature gold on the line as strawweight champion Angela Hill (5-2) meets surging Brazilian Kaline Medeiros (8-4).