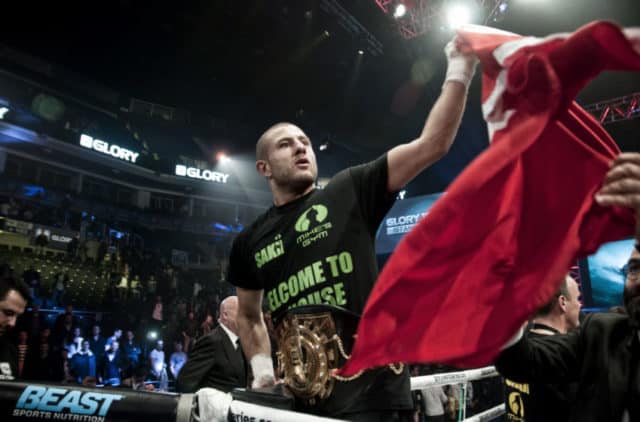 Just when Henrique da Silva thought he had an opportunity, Gokhan Saki shut it down.
Tonight (Sept. 22), Saki made his Ultimate Fighting Championship (UFC) debut against da Silva. It was the third bout on the UFC Fight Night 117 main card.
Saki landed some punches as da Silva looked to close the distance. A straight right hand dropped da Silva. Once da Silva got back up, he pushed his opponent against the fence. Saki stuffed the takedown. Saki's left hand caused his opponent some problems. Saki teed off on da Silva. Saki bately missed a head kick.
Saki looked to tire as da Silva landed a knee in the clinch. They broke off and Saki nailed his opponent with a left hook for the knockout victory.
Final Result: Gokhan Saki def. Henrique da Silva via KO (punch) – R1, 4:45
If you enjoyed this story, please share it on social media!