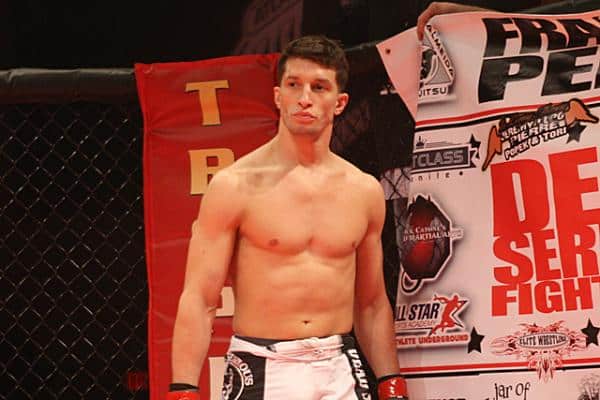 Former UFC lightweight Frankie Perez made quite a stir when he retired right after his 54-second knockout of Sam Stout on the main card of last Sunday's (August 23, 2015) UFC Fight Night 74 from Saskatoon, Canada, his first ever UFC win.
Some supported Perez's decision, which he said was based on him not wanting to hurt his body nor needing fighting to support himself financially. But UFC middleweight veteran and UFC on FOX analyst Michael Bisping did not agree, suggesting that the New York-based fighter didn't have the 'cojones' to compete in the sport.
'The Count' soon retracted his comments on yesterday's The MMA Hour, adding that he was misunderstood. Yet Perez apparently still took offense, as he lashed out with probably the worst barb you could throw at Bisping by questioning his 'cojones':
That's what cojones must look like. @bisping pic.twitter.com/N6WbAg2TRs

— Team Frankie Perez (@TeamFrankieP) August 24, 2015
The memories (or lack thereof) of the brash Brit's historic knockout loss to Dan Henderson at UFC 100 still have to sting, but Bisping took the high road by laughing it off and giving Perez respect for his knockout before wishing him the best:
@TeamFrankieP yeah yeah good one. Hey, ur the one who said it wasn't worth the pain ur body went through. Anyway, great ko, Good luck to you — michael (@bisping) August 25, 2015
If you enjoyed this story, please share it on social media!