The UFC put on a very entertaining free card on FOX Sports 1 this past weekend (Sun., Feb. 18, 2018) with UFC Fight Night 126 from Frank Erwin Center in Austin, Texas, a card that seemingly eclipsed the past few pay-per-views in terms of overall action.
In the main event, Donald Cerrone delivered a record 20 UFC wins with a TKO over a game but starstruck Yancy Medeiros.
Derrick Lewis got back on track with a TKO victory in a sloppy affair that saw "The Black Beast" fall backward for no real reason at all.
New names emerged, and others keep plugging along. Sage Northcutt got by on an extremely close decision over Thibault Gouti, and Thiago Alves got destroyed by a promising UFC newcomer.
Let's take a look at what fights should be made after Sunday night!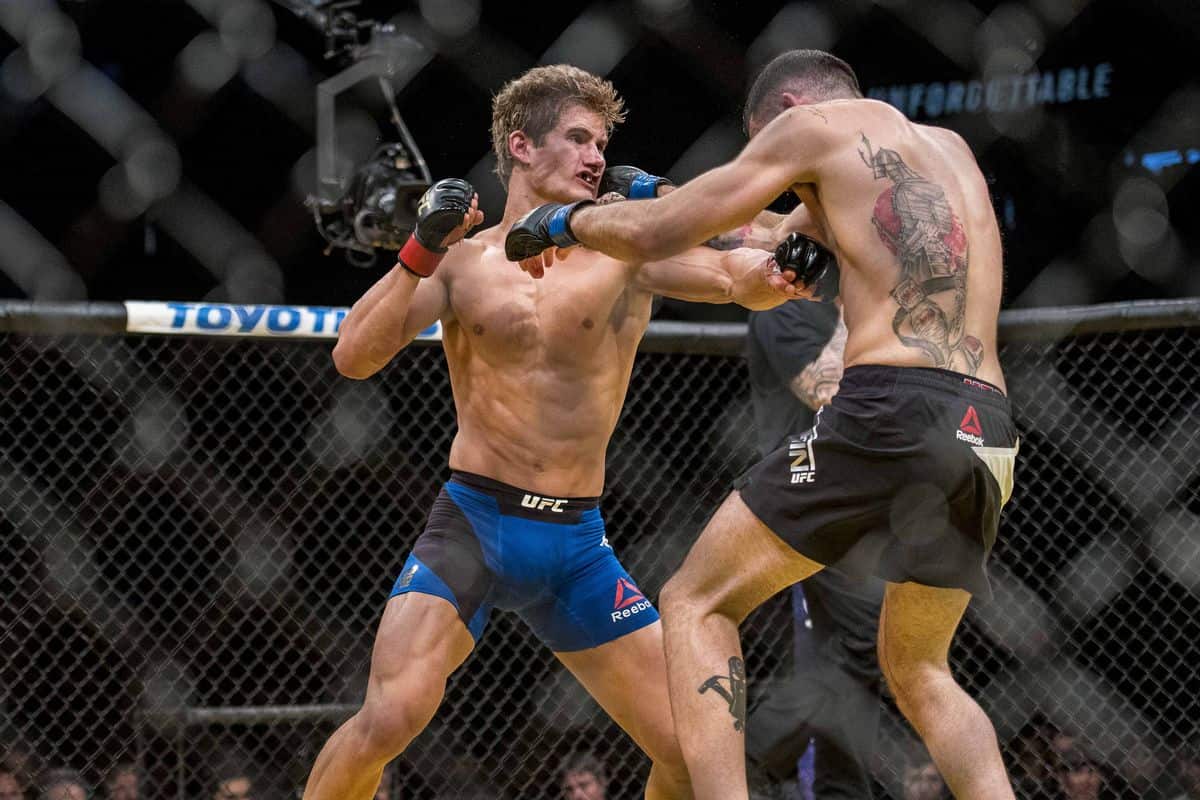 5. Sage Northcutt vs. Joe Lauzon
After a decently-sized sample of fights to examine, Northcutt may be better off at lightweight than welterweight. Even though he won a contested decision on Sunday against Thibault Gouti, his UFC losses have all come at welterweight, so he will need to focus his attention on the 155-pound division if he has any designs of becoming a serious contender.
Now is the time to test him against a veteran to either win and gain some clout with a big name or give that same veteran an opportunity to school a young fighter and breathe a little more vitality into what is left of their fighting career.
Lauzon is the perfect man for the job. Although he's coming off of a brutal KO loss to Clay Guida, Lauzon is always game and deserves another fight given his loyalty to the UFC for many years. If he can't beat Northcutt, a young up-and-comer, he will ultimately have to evaluate how much more time he has left in this sport.
This sport has a tendency to cannibalize its older fighters once they have no use for them, almost like the horses in the book Animal Farm. Unfortunately, the end of a fighter's career usually ends abruptly and often times, sadly. Here's an opportunity for Lauzon to end on a possible high note.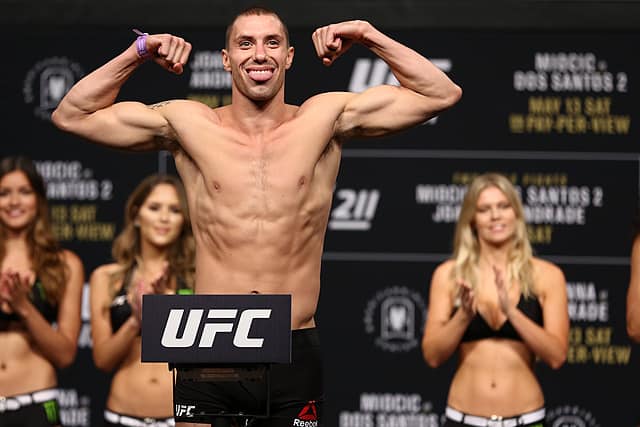 4. James Vick vs. Michael Chiesa
Vick is definitely the dark horse of the lightweight division, now riding a four-fight win streak over meaningful but still relatively unknown competition. His victory over Francisco Trinaldo on Sunday is certainly enough to warrant a bigger-name fight.
Chiesa isn't the biggest name, but he's headlined a card recently and is always game. And a win for Vick would put him at five in a row, certainly something that's hard to ignore in the lightweight division.
Vick appears to be on his way to the top five and ten of the division, and a fight with Chiesa is the perfect dance partner, who even showed flashes of promotability in his highly-publicized outburst leading into his fight with Kevin Lee.
Keep an eye on Vick.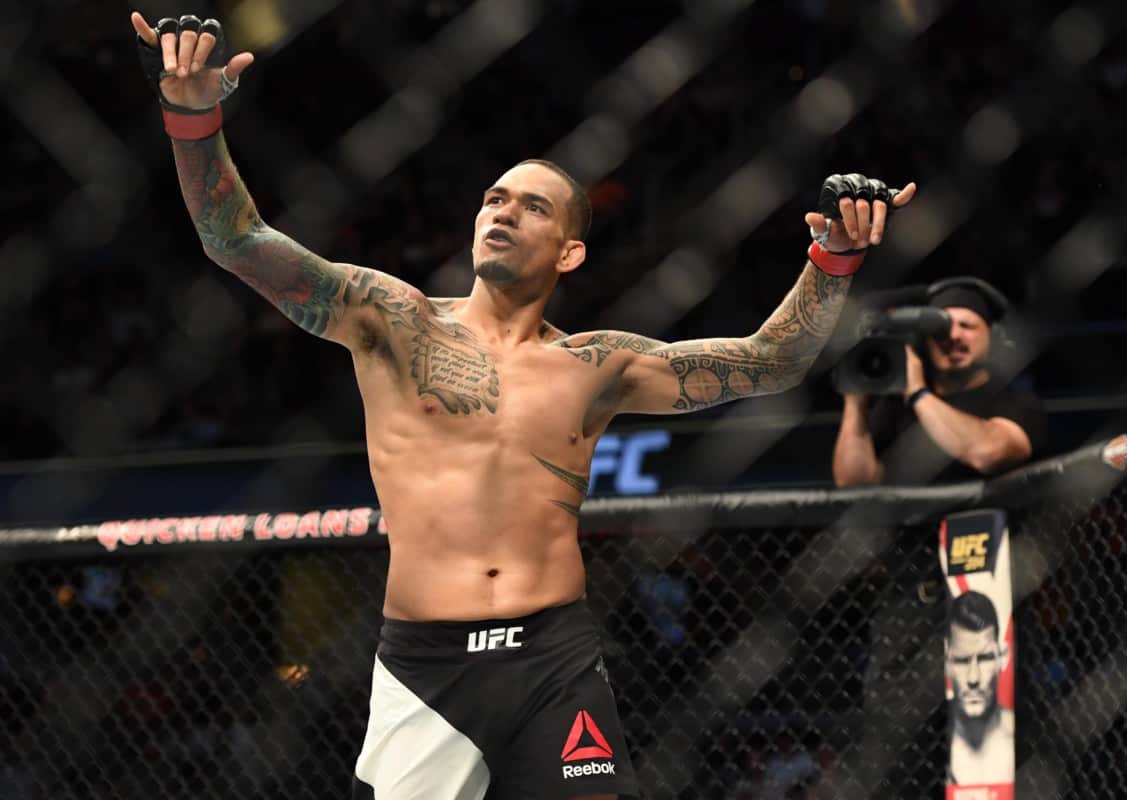 3. Yancy Medeiros vs. Dong Hyun Kim
Medeiros came up short against an aged and rugged "Cowboy" on Sunday, snapping an impressive three-fight win streak that saw Cerrone come back from the brink of defeat, only to score the finish himself.
There's always a place in the UFC for a banger like Medeiros, who should be given another chance to prove himself in the welterweight division.
Kim himself recently lost, albeit to Colby Covington in a fairly close decision. Before that, "Stun Gun" racked up three consecutive victories, two of which were finishes.
If Medeiros can put a beatdown on Kim like he did to Erick Silva and Alex "Cowboy" Oliveira, he's right back in the game.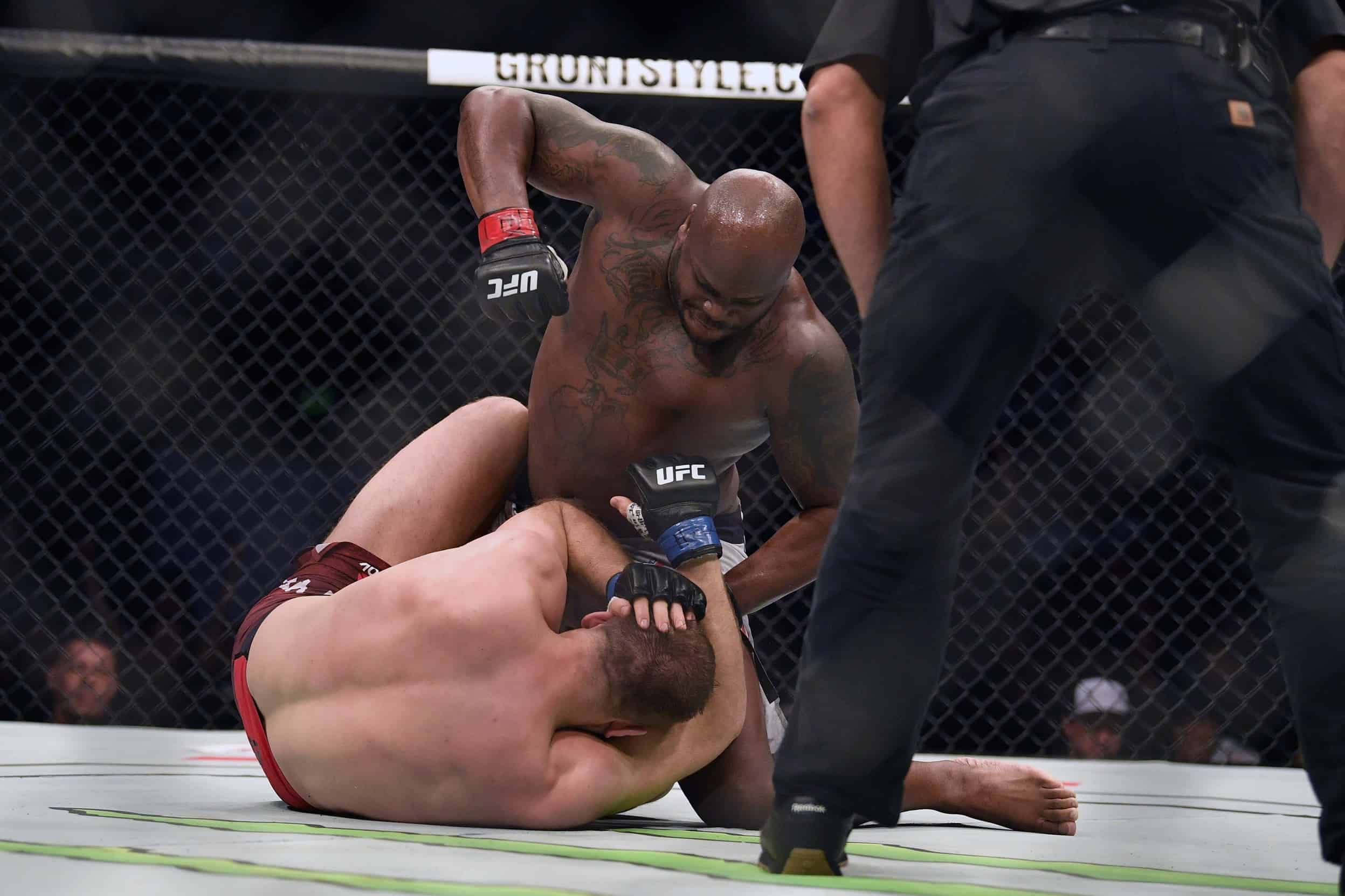 2. Derrick Lewis vs. Francis  Ngannou
Lewis got back into the win column again after a TKO loss to Mark Hunt last year, finishing Marcin Tybura with strikes in the third round.
The stage has already been set for a fight between the two; Lewis has ridiculed and called out Ngannou on social media, and with Ngannou finally coming off of a loss, now is likely the time to make this fight. Lewis has extremely heavy hands and resiliency but often gets sloppy in the cage, falling over needlessly or gassing out too soon.
Ngannou's weaknesses were exposed by champion Stipe Miocic at UFC 220, as the champ wrestled and basically outworked him. Can Lewis do the same? Probably not.
If "The Black Beast" wins, it will most likely be by knockout. The same goes for Ngannou, which is why this fight must be made.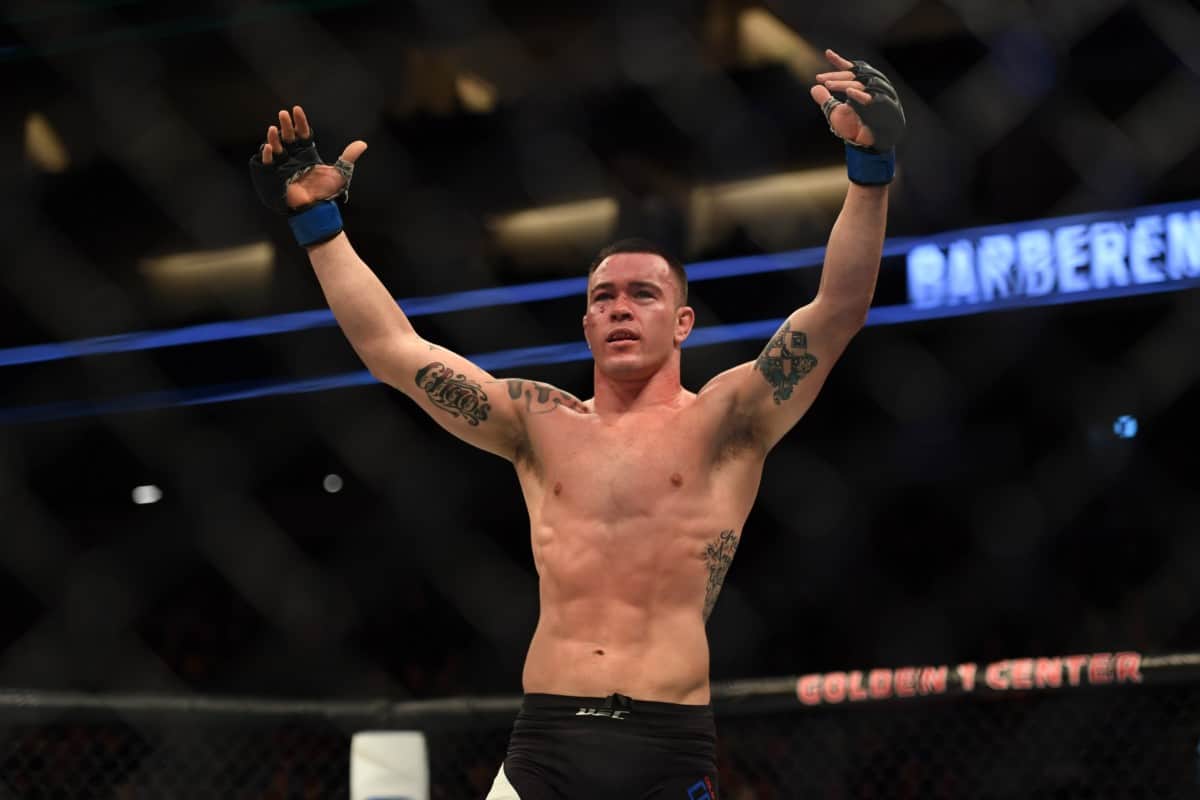 1. "Cowboy" Cerrone vs. Colby Covington
Cowboy did the unthinkable and turned back the clock on Sunday, TKOing Medeiros at the tail end of round one.
Although he did express a desire to drop back down to lightweight, he still looks good at 170 pounds, and besides a few hiccups has put on some of the best fights of his entire career in the division.
Covington is a young upstart intent on being known, even if it's for the wrong reasons. He never shies away from an opportunity to bash a fellow welterweight in the press, or enrage Fabricio Werdum to the point where he threw a boomerang at him in Australia. Covington knows how to create controversy and promote more of himself than any particular fight.
Cowboy is the perfect name for Covington to try to build off of. If he can get past the wily veteran, it's another well known-scalp to brandish on his quest for UFC gold. For Cerrone, a victory here could be massive in boosting him back up the rankings.
Cowboy proved he's still got it after a three-fight losing streak, albeit to absolute killers. Throw him back into the fire against a Covington.