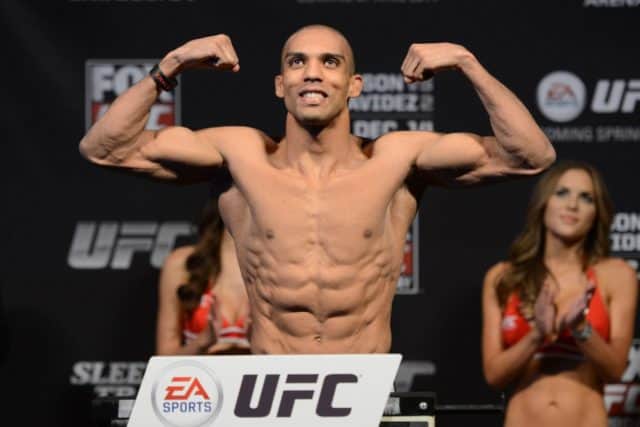 The last five or so months haven't been too kind to lightweight contender Edson Barboza.
At UFC 219 late last year, he was on the wrong end of a one-sided thrashing from newly crowned 155-pound champion Khabib Nurmagomedov. Most recently, Barboza returned to action earlier this month to take on Kevin Lee in the main event of UFC Fight Night 128, but he once again ended up suffering a one-sided defeat.
The two losses, however, haven't ruined Barboza's drive and the Brazilian recently said that he plans on returning to the Octagon rather quickly:
"My plan is to fight again as soon as possible. I love what I do and I'm still motivated and hungry to keep training and getting better," Barboza told MMA Fighting. "I want to fight at least two times more this year."
In addition, the losses haven't hurt his confidence either, as Barboza still feels as if he can compete the division's elite:
"I still am one of the best of the division," Barboza claimed. "The division is jammed. I honestly don't think much has changed. I gave a few steps back, away from my title shot, but I'm still close, I'm still at the top.

"I honestly think I can beat anyone in my division," he added. "I'm upset with this loss and every other loss I had because I know I could have defeated them all.

"What other people think doesn't matter to me. I know I can beat anyone in this division."
The lightweight division is indeed packed with contenders at the moment. Who would you like to see Barboza take on next?
If you enjoyed this story, please share it on social media!