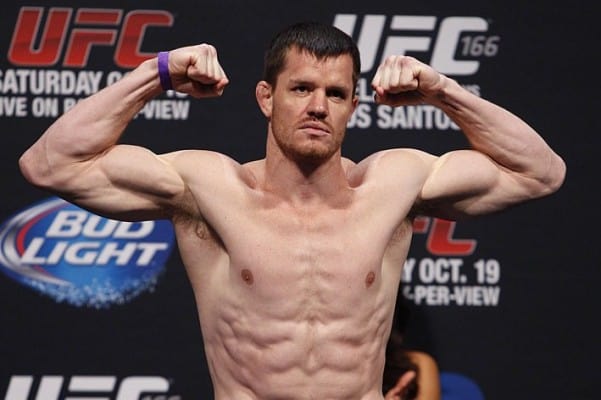 Two skidding middleweights will look to rebound at December 19's UFC on FOX 17 event from the Amway Center in Orlando, Florida, UFC officials confirmed to the Orlando Sentinel.
Following consecutive losses to Michael Bisping and Lyoto Machida, C.B. Dollaway will receive a step down in competition against decorated but fading veteran Nate Marquardt, who was last seen losing to Kelvin Gastelum at June's UFC 188 due to brutal TKO stoppage.
The Arizona-based 'Doberman' had won four out of five before hitting a wall in the form of the two well-traveled veterans. Marquardt, on the other hand, badly needs a win to keep his UFC career afloat. He's lost five out of his last six bouts, including three by knockout, and his only win in that span rates as a 2014 submission win over James Te Huna.
In other action, another middleweight bout has been added to the card, as hometown favorite Josh Samman will welcome Tamdan McCrory back to the UFC.
The Ultimate Fighter (TUF) 17 competitor Samman returned from a long, hard-fought absence due to injury and personal tragedy to score an emphatic return with his headkick KO of Eddie Gordon at UFC 181, which earned him 2014's "Knockout of the Year." He's currently won his last four mixed martial arts (MMA) bouts, and sits with a record of 12-2.
He'll be tasked with a sneakily dangerous challenge in McCrory, who only recently returned to MMA after a rarely seen five-year hiatus. 'The Barn Cat' re-signed with the UFC after two quick stoppage wins over Jason Butcher and Brennan Ward in Bellator. McCrory refused to re-sign with Scott Coker's promotion, citing an insultingly low contract offer.

UFC on FOX 19 features an awaited lightweight championship rematch between titleholder Rafael dos Anjos and Donald Cerrone.