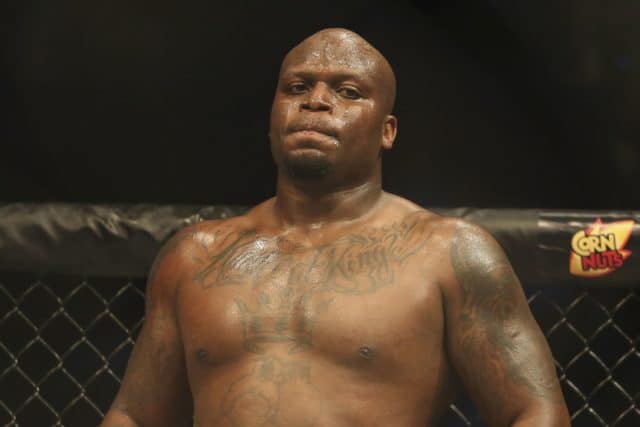 Derrick Lewis' coach attempted to get him to withdraw from his latest fight inside of the Octagon.
Former UFC heavyweight champion Junior Dos Santos picked up a second-round TKO over Lewis in the headliner of UFC on ESPN + 4 on Sat., March 9, 2019 from Intrust Bank Arena in Wichita, Kansas. As a result, this marked the second straight loss for the hard-hitting heavyweight star.
He suffered a loss to UFC heavyweight champ Daniel Cormier in the headliner of the UFC 230 pay-per-view event. Before this, at UFC 226 at the T-Mobile Arena in Las Vegas, Nevada, Lewis was able to pick up a unanimous decision win over Francis Ngannou.
Lewis' coach Bob Perez admitted in a recent interview that he tried to get him to pull out of the fight. This comes after Lewis had suffered a torn meniscus, ACL and MCL prior to the fight.
They later found out the news but knew something was going on back on February 12th. Despite this, Lewis pressed on as he's truly a cage fighter.
"I was like, 'Dude, we've gotta pull,'" Perez told MMA Junkie Radio. "But Derrick's like, 'Hell no.' I didn't know the extent of the injury in regards to his knee or his belly. I would like him to rest. To heal his mind, to heal his body, and get everything better."
If you enjoyed this story, please share it on social media!