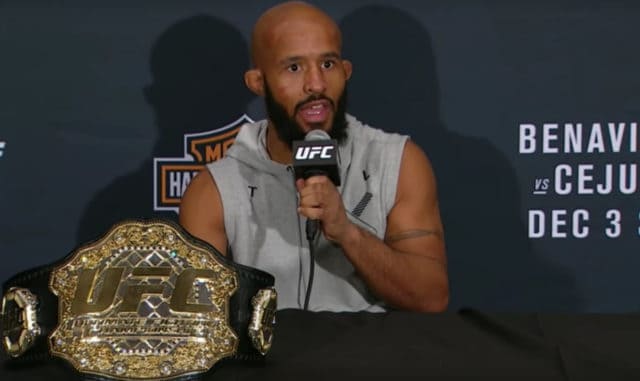 Demetrious Johnson wasn't pleased with the promotion for his fight against Wilson Reis to say the least.
Johnson's record-tying tenth consecutive title defense against Reis on UFC on FOX 24 from Kansas City, Missouri, this past weekend (Sat. April 15, 2017) did the lowest overnight numbers in the show's history with 1.74 million viewers. 'Mighty Mouse' (a self-proclaimed white belt) submitted Brazilian jiu-jitsu black belt Wilson Reis in the third round with a fight-sealing armbar.
During an appearance on today's (Mon. April 17, 2017) episode of The MMA Hour, Johnson addressed the numbers and stated that it doesn't affect him in the least. You either like what he brings to the Octagon, or you don't (quotes via MMA Fighting):
"If you don't like what I did Saturday night, if you don't like a white belt who never did one jiu-jitsu tournament submitting a black belt, that's your bag. I'm done defending myself," Johnson said.
Johnson likes to keep busy on Twitch playing video games during his free time to interact with his fans. In the lead-up to his fight with Reis, Johnson decided to ask his followers how many of them had seen any commercials or promotion for the bout – and the numbers weren't good:
"I went on Twitch and said, 'I want to ask anyone in the world, have any of you guys seen a commercial for my fight?'" Johnson said. "And everyone was like, 'no, no no.' One guy said, 'I saw one on the UFC.com YouTube channel.' I'm like 'okay, I haven't seen one either.'"

"The first time I saw a commercial for my fight was UFC 210," Johnson said. "The last one, the first time I saw a commercial was one week before my fight. No one here around [his hometown] knew I was fighting, just because they didn't see a commercial."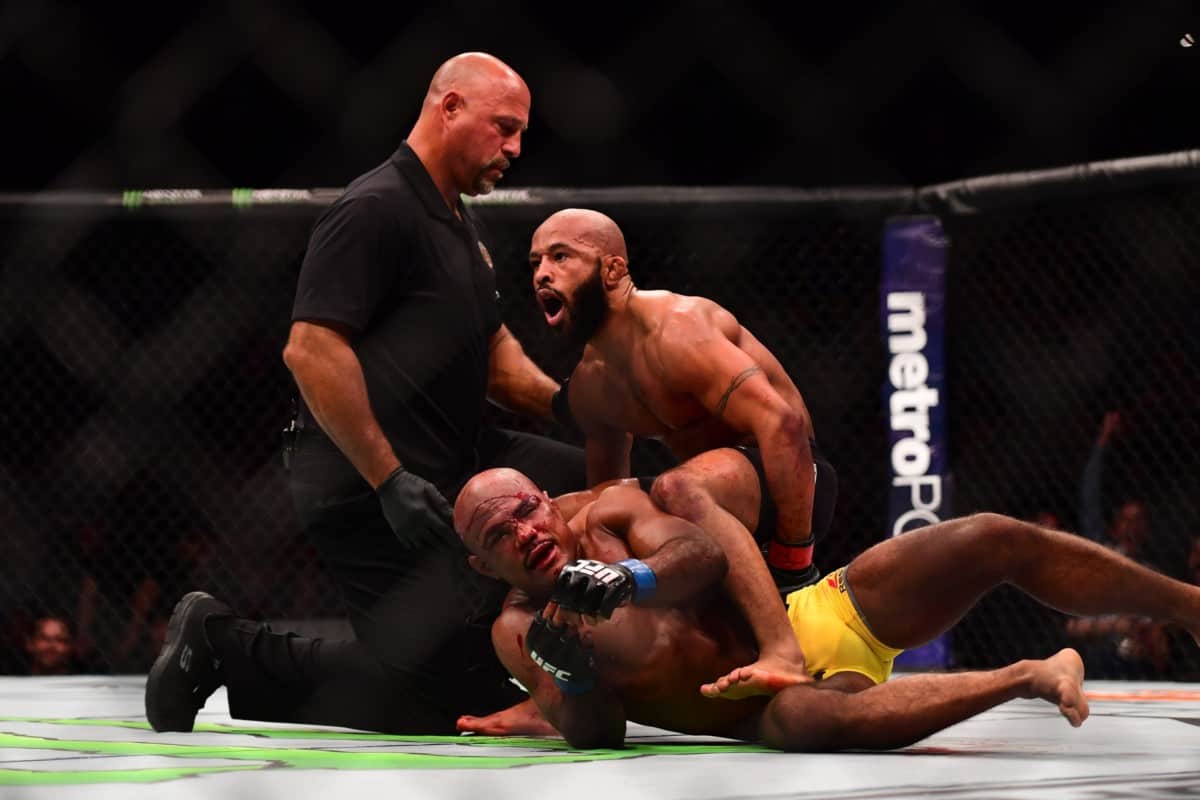 In response Johnson isn't going to put much energy into worrying about the promotion of his fights, much like the promotion doesn't put much energy into promoting his bouts:
"You have to take into account, how much advertising did they do?" Johnson said. "I put that in the back of my mind and then don't worry about it and go out there and put it out of my mind."
If you enjoyed this story, please share it on social media!