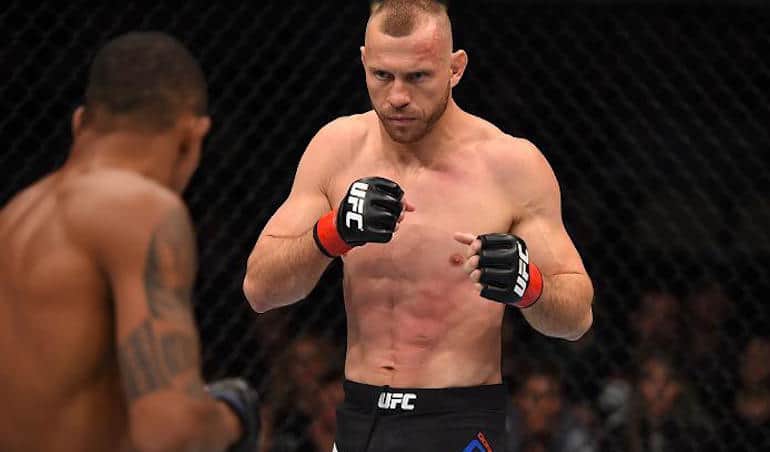 Yesterday (June 28, 2017), it was reported by Luke Thomas of MMAFighting.com that Donald Cerrone had suffered an injury that would force him out of his upcoming UFC 213 (July 8, 2017) bout with former welterweight champion Robbie Lawler.
Cerrone then took to his official Instagram account to announce that he had not suffered an injury, but rather a 'super bad infection' in his blood, and that he was working on getting the bout rescheduled. The report from MMAFighting also indicated this and said that the bout could take place as soon as July 29 at UFC 214.
That may not be the case, however, as UFC President Dana White told MMAJunkie that there are no plans to book Lawler vs. Cerrone for UFC 214:
"No, it won't be on Anaheim," White said.
White then revealed that Cerrone did indeed suffer an injury and that the promotion will make sure he's healthy before booking another fight for him:
"Here's the deal. 'Cowboy' Cerrone is a stud. He's too tough for his own good," White said. "He absolutely wanted to fight. The kid's got a pulled groin; he's got a bruise from his knee to the inside of his groin. And his other knee is blowing up; he's got staph infection.

"Could he come out and fight? Probably. Should he come out and fight Robbie Lawler with a pulled groin? No, he shouldn't. We're going to get him healthy and remake the fight."
Lawler and Cerrone were originally scheduled to fight at UFC 205 last November in New York City, but the "Ruthless" one was forced to withdraw from the bout.
Stay tuned to LowKickMMA as more news on this situation unfolds.