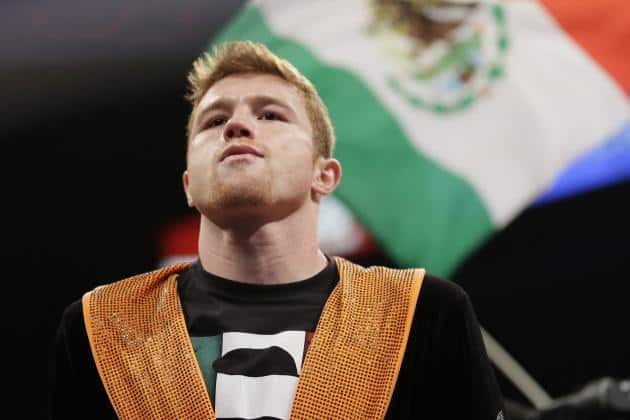 Coming off a crushing ninth round knockout victory over Liam Smith to capture the World Boxing Organization (WBO) junior-middleweight title, Canelo Alvarez appears to have sustained a right thumb fracture after landing a shot to Smith's head in the second round.
A Golden Boy Promotions spokesman released the following statement Monday:
"Canelo does not need surgery and the prognosis is excellent," it read (courtesy of LA Times).
"Canelo's hand will be immobilized for the next six weeks, and he will be unable to fight again in 2016. This does nothing to Canelo's plans to move up and take on the best in the middleweight division next year."
Canelo's promoter and boxing legend Oscar De La Hoya had planned for Alvarez to fight once more in December at Madison Square Garden in New York, with the possibility of facing an opponent the calibre of David Lemieux, Billy Joe Saunders or Curtis Stevens.
Due to the severity of the Mexican star's injury, however, that is no longer a possibility. Golden Boy Promotions President Eric Gomez stated that it is up to Alvarez if he would like to step back into the squared circle in early 2017, or hold out for his scheduled Cinco De Mayo fight in May:
"If he comes off the rest and feels he wants to do a couple fights before [Gennady] Golovkin, we could have a fight in January or February, but he can't fight in December," Gomez said.
"It's up to him as he's looking forward to September [2017]. September will be the Golovkin fight."
Gomez also stated that he is expected to meet with Golovkin's promoter Tom Loeffler: