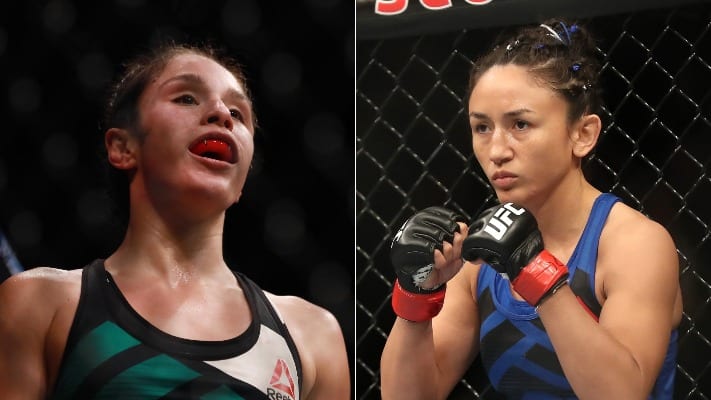 An exciting women's strawweight matchup has been announced for UFC Mexico City in September.
Former 115-pound champion Carla Esparza took to her Instagram account and officially announced she'll be taking on Alexa Grasso at UFC Mexico City on September 21. The action all goes down from the Mexico City Arena in Mexico City, Mexico. UFC officials have not yet confirmed the matchup.
Check out Esparza's post here:
Grasso recently bounced back from a submission defeat to Tatiana Suarez. The 25-year-old Mexican standout defeated former title challenger Karolina Kowalkiewicz at UFC 238 early last month. She's hoping to put together her first back-to-back wins since 2016. Grasso has not yet won two in a row under the UFC banner.
Esparza and Grasso share a common defeat, as their last losses came at the hands of Suarez. Suarez defeated Esparza via third-round TKO at UFC 228 in September of last year. The former champ bounced back with a unanimous decision win over Virna Jandiroba at UFC Florida in April.
What do you think about the matchup between Grasso and Esparza?