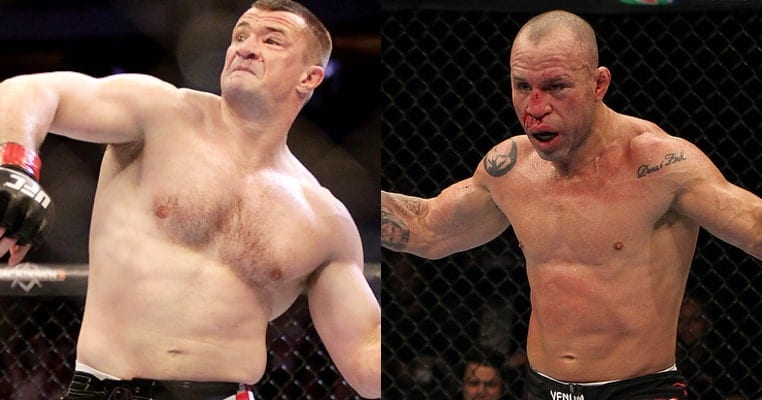 It looks like one of the most anticipated trilogy fights ever has fallen apart…
Pride FC legends Mirko Cro Cop and Wanderlei Silva have been around and entertaining fans for years. Ever since their prime in the heat of the Japanese MMA scene, both men have proven themselves as thrilling knockout artists. Cro Cop entered the MMA realm hot off the K-1 circuit and instantly made a huge impression. Quickly becoming known as the most feared striker in the Pride FC rankings, Filipovic met Silva in just his fourth pro mixed martial arts bout. That was way back at Pride 20 in 2002, where they fought to a draw.
Moving ahead four years, the two bitter rivals faced off in the openweight grand prix semi finals. This time around it was a very different story. Cro Cop was furious about having to fight 'The Axe Murderer' again, and comments made before the fight led to an intense meeting in the ring. The Croatian sensation battered and bloodied Silva, before knocking him out with a highlight reel head kick. Looking like their feud was finally over, both men moved on with their careers.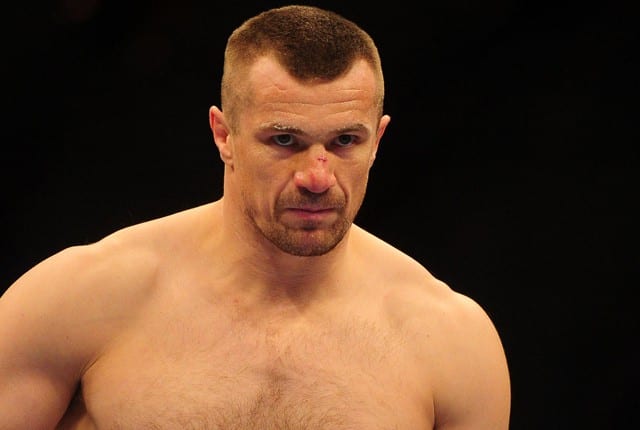 Rizin FF
10 years down the line, with both men nearing 50 fights in their MMA careers, fate has put them under a new Japanese promotion. The former owner of Pride FC launched Rizin FF, and began hunting down his old stars for one last roll far east. With Cro Cop and Silva experiencing various highs and lows in their recent form, Rizin seemed the perfect place to round out their illustrious careers.
Cro Cop won his promotional debut against an unknown opponent, and Silva's Nevada ban was finally lifted so he could legitimately compete again. Finally, we thought, a third fight was going to happen. The die-hard Pride fans amongst us were itching with excitement, as Rizin announced a GP quarter finals bash on December 29. Well, not anymore according to Mirko Cro Cop's Facebook page. Check out his scathing rant about Silva pulling out of their trilogy bout: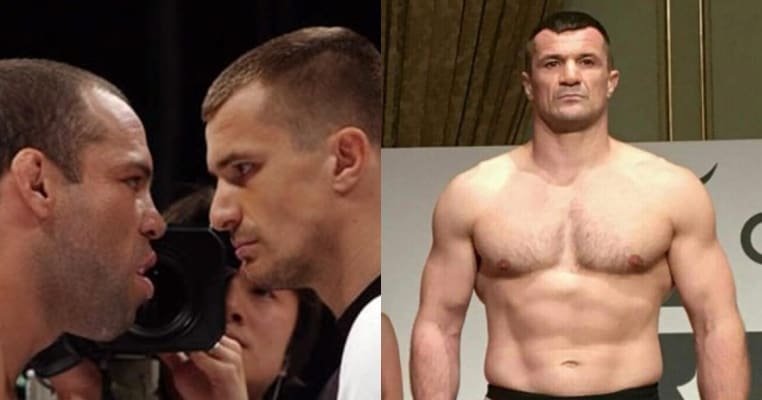 Wanderlei is 'Scared Homie'
I just received a message from Rizin Fighting Federation that Wanderlei "the Braveheart" Silva doesn't want to fight me. He gets scared and he changed his mind, but he know it from the beginning. He played tough guy on the press conference in July and he called me out for a fight. Then I said to myself, this man has a guts, but now we all see what is he made of, nothing but shit.

Once he was a fearless and true axe murder but now he's just a scared homie and only thing he can kill is his mosquito. And Wanderlei, don't you dare to come to Saitama to see the tournament like a guest because I will slap you like a bitch just like you deserve, you are nothing but a scared bitch and I had so much respect for you as a fighter until now. I suggest a new name for you that will fit you well… WANDERLEI "THE CHICKEN" SILVA
Bad times for the fans of this long-awaited rematch. We'll keep you updated as this story evolves.