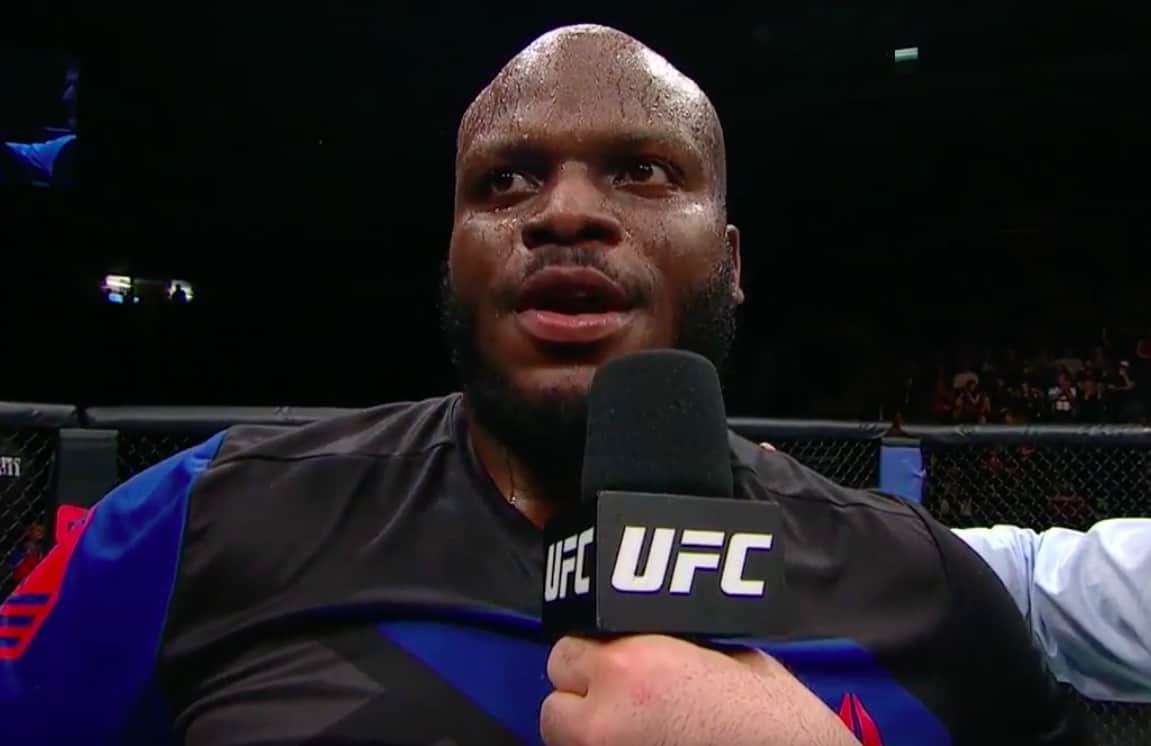 Despite the fact that Derrick Lewis announced his retirement from mixed martial arts (MMA) following his loss to Mark Hunt earlier this year, the hard-hitting heavyweight has decided to return to competition as he is set to fight former UFC heavyweight Fabricio Werdum at UFC 216
If you recall, Hunt was calling for a fight against Werdum. However, the promotion decided to book Lewis against Werdum, who is a jiu-jitsu specialist. This fight decision did not sit well with Hunt as he went to social media to voice his opinion about the fight and blast Werdum for being a "filthy coward dog."
When Lewis spoke with Ariel Helwani of The MMA Hour, he was asked about the fight and according to Lewis, Werdum hand-picked him as an opponent. He thinks that the UFC thought it would be an easier path to the win column.
"I was surprised because I heard Mark Hunt asked for Fabricio and Fabricio said, basically, that he didn't want to fight him," said Derrick during a recent interview on The MMA Hour (transcript courtesy of MMA Mania.

"I guess that same week, they called me and said Fabricio wanted to fight me. He hand-picked me. I guess he thinks I'm the easier fighter because of the way I performed against Mark."
At the end of the day, Lewis doesn't think it's a sign of disrespect but rather, he is just continuing his journey of being the underdog and undervalued as an overall MMA fighter.
"It don't matter, I've been underestimated my whole career. Guys don't believe in my skills and stuff like that. I don't care. I'm going to go out there and show him what's up," added Lewis.
Hunt is set to fight Marcin Tybura in the main event of UFC Fight Night 121 on Nov. 18. The event will air live on FOX Sports 1 from inside Qudos Bank Arena in Sydney, Australia.
On the flip side, UFC 216 is set to take place on October 7th at T-Mobile Arena in Las Vegas, Nevada. The preliminary card will air on the promotion's streaming service, UFC Fight Pass, as well as FOX Sports 1. The main card will be broadcasted on PPV. The main event for the upcoming show has yet to be officially announced.