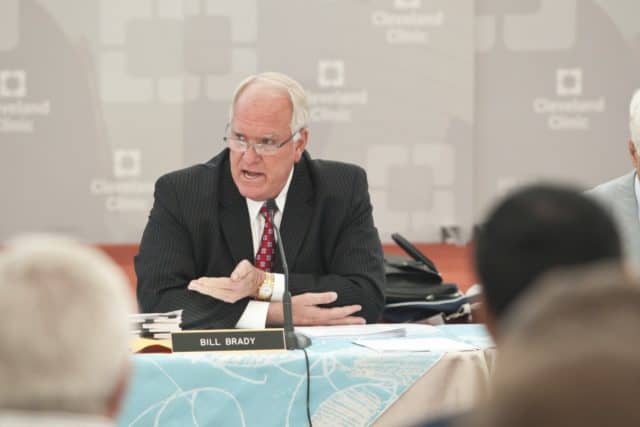 With Las Vegas, Nevada being the fight capital of the world, the Nevada State Athletic Commission (NSAC) is arguably the largest governing body in the sport of mixed martial arts (MMA). The commission tends to come under scrutiny quite often with judging and referee issues, as well as drug-testing issues, but overall the NSAC is the most prominent commission in the sport.
However, it seems as if the commission has seen a huge change come today (May 8, 2015), a change that will be effective immediately. The NSAC has a five-person panel consisting of Bill Brady, Francisco Aguilar, Skip Avasino, Pat Lundvall and Anthony Marnell that can be seen at all hearings held by the commission, but it looks as if Brady has decided to resign from his position.
News broke from the Las Vegas Review-Journal (Via Sherdog) that Brady had written a letter to Nevada Governor Brian Sandoval in which he stated the following:
"To all things in life there is a season, and I believe my season on the Nevada Athletic Commission must now come to an end so that another exciting season may begin," Brady wrote.
"I have a profound respect and love for the fighters, judges, referees, staff and those associated with the fight world in Nevada and beyond," he continued. "It has been an honor of a lifetime for me to serve on the NAC. I have given my very best to the Commission for over seven years now and I believe I have contributed in a positive way during that time."
It's tough to say whether or not Brady's resignation will spark any changes amongst the commission. It has not been made clear if Brady will be replaced.