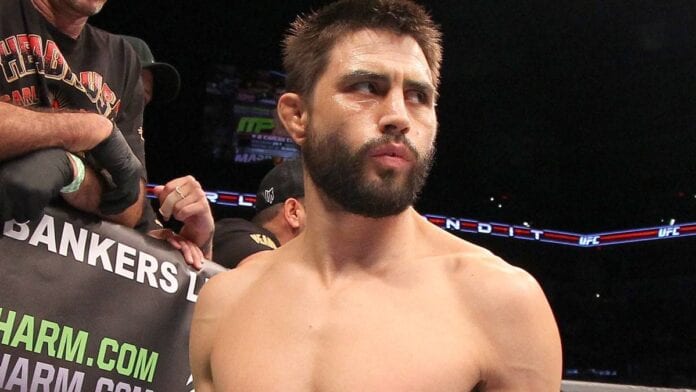 Shortly after his 25-minute bloodbath war with the now-former welterweight champion Robbie Lawler in their main event title bout at UFC 195 this past January, Carlos Condit strongly considered walking away from the sport of mixed martial arts (MMA) after suffering the split decision loss to 'The Ruthless One'.
"The Natural Born Killer' soon changed his mind, however, as he agreed to step inside the Octagon against No. 3-ranked Demian Maia on the main card of UFC 202.
UFC brass would later decided to pull the two 170-pound juggernauts from the already stacked 202 card, and instead gave them a main event slot of their own on the UFC on FOX 21 card from Vancouver.
During a recent interview with FOX Sports, Condit discussed why he decided to return for the fight against the Brazilian jiu-jitsu whiz, and why he thinks Maia has yet to receive a title shot after his ongoing impressive five-fight win streak: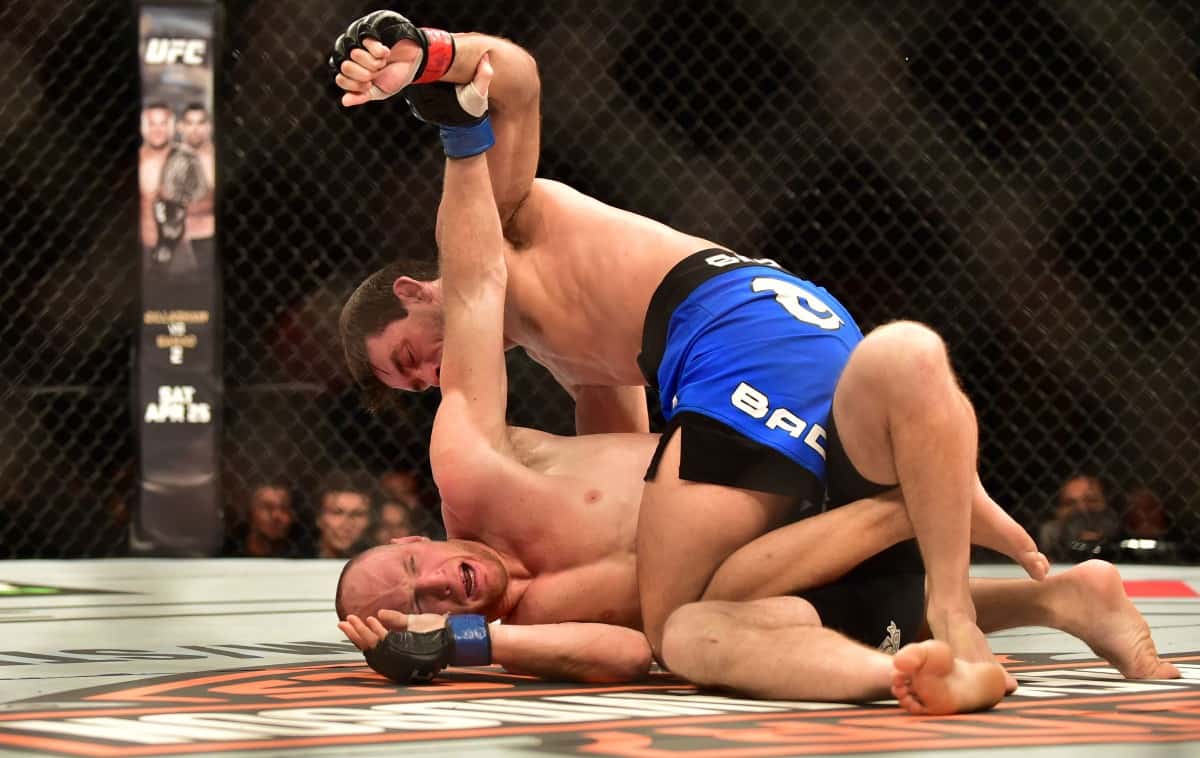 "It is a number of things, but Demian Maia for all intents and purposes is definitely a contender," Condit said."I feel like if his style was a little more exciting, he would definitely be the No. 1 contender with all the wins that he has and the guys that he's beaten.
So I feel like — no, I don't feel like, I know — this is basically a No. 1 contender eliminator, which kind of doesn't mean a whole lot these days because people are coming and jumping in line and whatever.
But I think beating Demian without a doubt gives me legitimacy to give me another title shot very quickly."
Condit was then asked on what caused the fire that once drove him to fight to go out, and if the call from UFC President Dana White came at just the right time to get him back inside the Octagon to compete:
"It never really went away. I still have it," Condit said. "My thoughts on this are I want to be done with the sport before the sport is done with me. I want to quit with a little bit of fire left. I don't want to be just doing this and going through the motions.
As far as the timing, it was kind of out of left field," Condit explained. "I got a call from Dana (White) and he wanted me to do this fight late summer and I wasn't planning on fighting until January.
I've got a new baby going to be born in September so I was going to kick back and wait to fight until after that, but it also kind of made sense to go ahead and get a fight out of the way right before the baby's born so I don't have to worry about doing another camp for a while and just focus on my family."
The former 170-pound interim champ admitted that Maia is a dangerous stylistic matchup for anyone, however, he is willing to go through whoever it takes if it means getting a shot at the welterweight throne again:
"He is a stylistic nightmare for a lot of guys, even good grapplers. Because he's just so good in that realm. Hey, if I could get an easier stylistic matchup to get to the No. 1 contender's spot, hell yeah, I'd definitely want to go that route.
But it's Demian Maia who they wanted me to fight and I'm excited to try and solve this puzzle," Condit said.
"I know I have the tools to beat him. If I do the things I've trained how to do, I know I'm going to beat Demian Maia."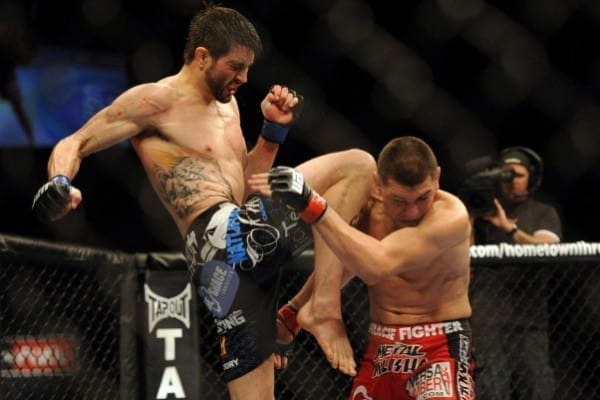 When asked if he plans on finishing this fight, Condit was quick to respond by saying 'without a doubt' he plans to put Maia away in spectacular fashion in order to send a message to rest of the UFC welterweight division:
"Without a doubt. It depends on how I win and I plan on winning in spectacular fashion," Condit said. "That's how it's going to go down. Everybody knows that I'm one of the best. I can beat anybody on any night.
I'm not going anywhere and I feel like I'm only getting better. I plan on showing that on August 27."
Condit and Maia will meet in the main event of UFC on FOX 21 live from the Rogers Arena in Vancouver, Canada on August 27, 2016.