Beth Correia wants a shot at redemption against Ronda Rousey.
The Brazilian was once undefeated in her mixed martial arts (MMA) career before earning a shot at the UFC's women's bantamweight title. The gold strap was held by 'The Rowdy One' at the time, who went on to demolish Correia with a first round knockout after a slew of personal barbs 'Pitbull' spewed in the lead-up to the bout.
That win remains Rousey's last victory in MMA, having now been knocked out herself in back-to-back fights by superior strikers. Correia suffered a split decision loss to Raquel Pennington after her loss to Rousey, then took home a split decision win over Jessica Eye, and went to a Majority Draw with Marion Reneau this past weekend (Sat. March 11, 2017) in Fortaleza, Brazil.
Correia recently spoke about Rousey's current standing in her career and noted that she still holds respect for the former 135-pound champ, despite being rivals with the woman who handed her the first loss of her career (quotes via Bloody Elbow):
"I'm her rival, I'm her enemy in the sport and in the personal area for everything that happened between us, but even enemies respect each other," Correia said. "The way she lost, I felt what she felt. It was similar to what I went through, a sub-minute loss, being caught in a way that you lose control."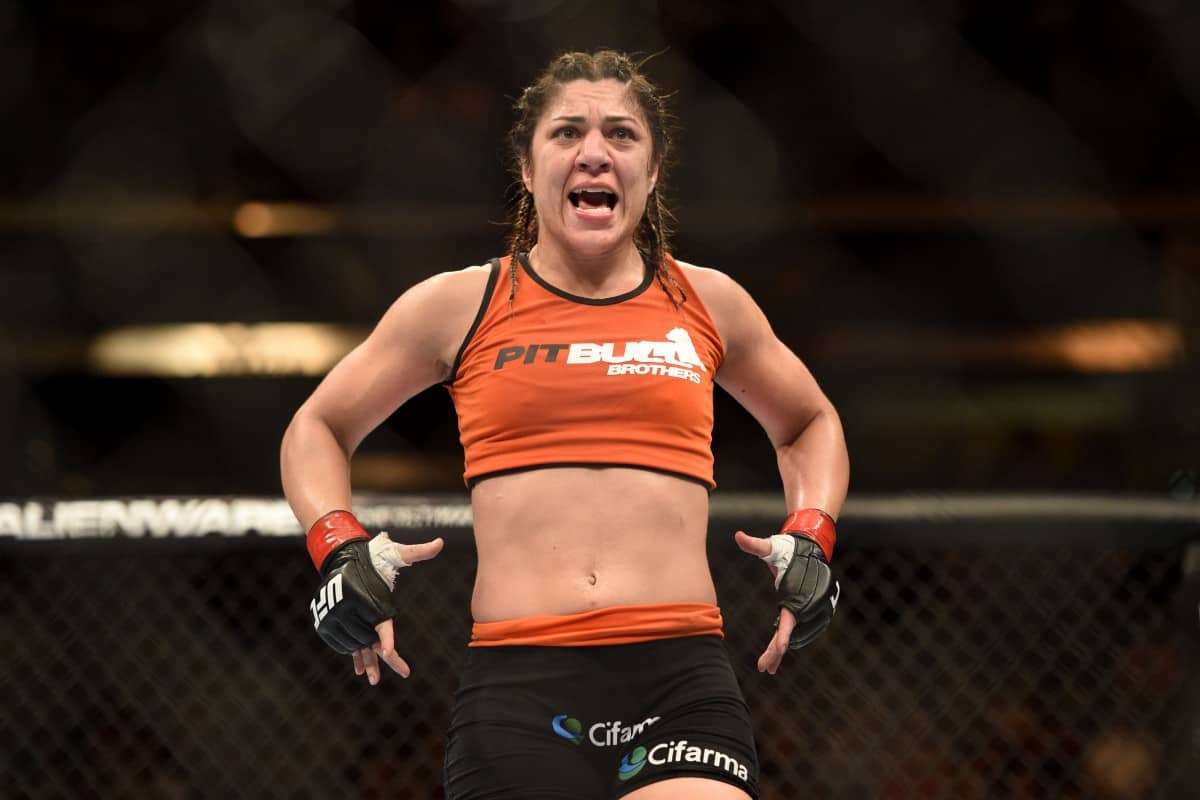 "Pitbull' stated that she hopes Rousey does decide to return to the Octagon, because she'd like a crack at handing the Olympic Judoka the third-straight loss of her fighting career:
"I hope she would come back because I want a rematch with her," Correia said. "We have unfinished business, things to settle. But I believe she won't come back. I always said she was too vain and wasn't mentally strong enough to lose. I think her vanity was an issue against Amanda. She thought she could go back and trade with her. She's too vain to accept the defeat and start over. Unfortunately, I don't think I'll have the rematch, but I'd love that."