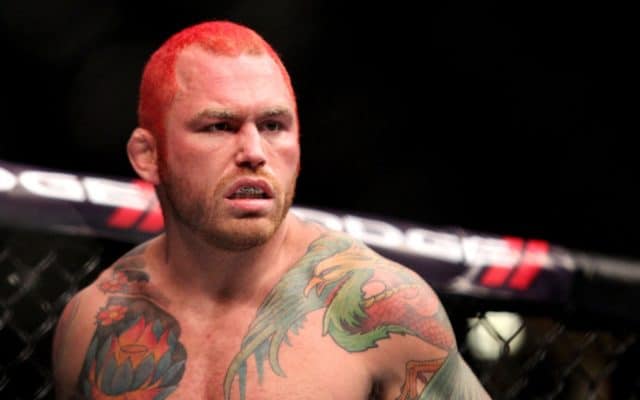 Former UFC star Chris Leben is suing the disgraced World Bare Knuckle Fighting Federation (WBKFF) for failure to pay the remaining $90,000 of his fight purse after participating in their inaugural event last year.
The show took place back in November and featured notable names like Leben, Johny Hendricks, Phil Baroni, and more. Even former NFL star Shawne Merriman was briefly scheduled to fight on the card. However, after contractual issues, Merriman withdrew from the venture.
Ultimately, that set of circumstances would be for the best. Former UFC middleweight champion Johny Hendricks was defeated by Dakota Cochrane. "Bigg Rigg" was knocked out in the first round. Shortly after the event, a ton of controversy surrounded the promotion. Several of the fighters who competed didn't receive their pay.
Forbes is reporting that Leben, who is now signed to the Bare Knuckle Fighting Championship (BKFC), is suing WBKFF. He won his fight against Phil Baroni in the first round of the WBKFF's show. Leben filed the lawsuit in the San Diego Superior Court on Monday.
He had agreed to a $100,000 fight purse with the promotion, with $10,000 of it being paid up front before the fight. Leben is suing the promotion for failing to pay the contractually agreed upon remaining amount of $90,000.
Tomasz Stankiewicz, the owner of WBKFF, was recently sentenced to a year in prison for wire fraud in Illinois after a guilty plea. As it stands, Leben is the only known fighter suing the WBKFF.
If you enjoyed this story, please share it on social media!