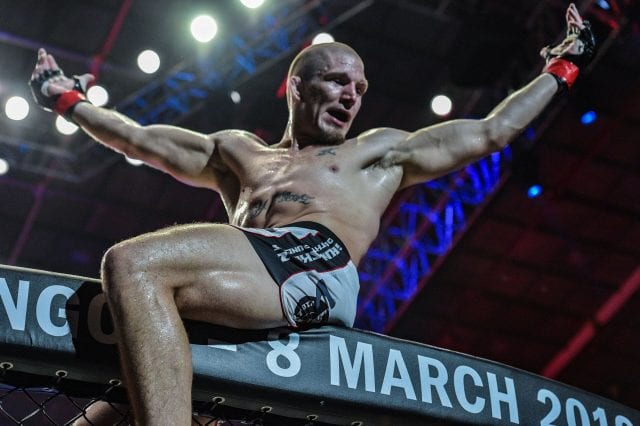 Zebaztian "The Bandit" Kadestam successfully defended his ONE Welterweight World Championship via second-round TKO last Friday night, 9 March in Yangon, Myanmar.

Kadestam was being edged out by Georgiy Kichigin through the first couple of rounds until he caught the challenger with an elbow in the clinch. Kichigin survived the final few moments of the round, but couldn't answer the bell for the third.

Kadestam's striking, toughness and stamina continue to be his best attributes. Expert-level grapplers are likely still his kryptonite, but the champion's performance at ONE: REIGN OF VALOR is proof that any grappler will have to weather a storm of pressure to dethrone The Bandit.

If we're looking ahead to the next opponent for Kadestam, Kiamrian Abbasov might be a top candidate. He's coming off a dominant win over Agilan Thani and he's compiled a 20-4 record as a professional.

Abbasov might have the kind of balanced skill set required to give Kadestam problems. The only issue is that Abbasov isn't exactly on the same timeline as Kadestam. Abbasov last competed in December 2018. If he waits for Kadestam, he might be out of action for seven to nine months before climbing back into the cage.

That said, no one should complain about a Kadestam-Abbasov title bout.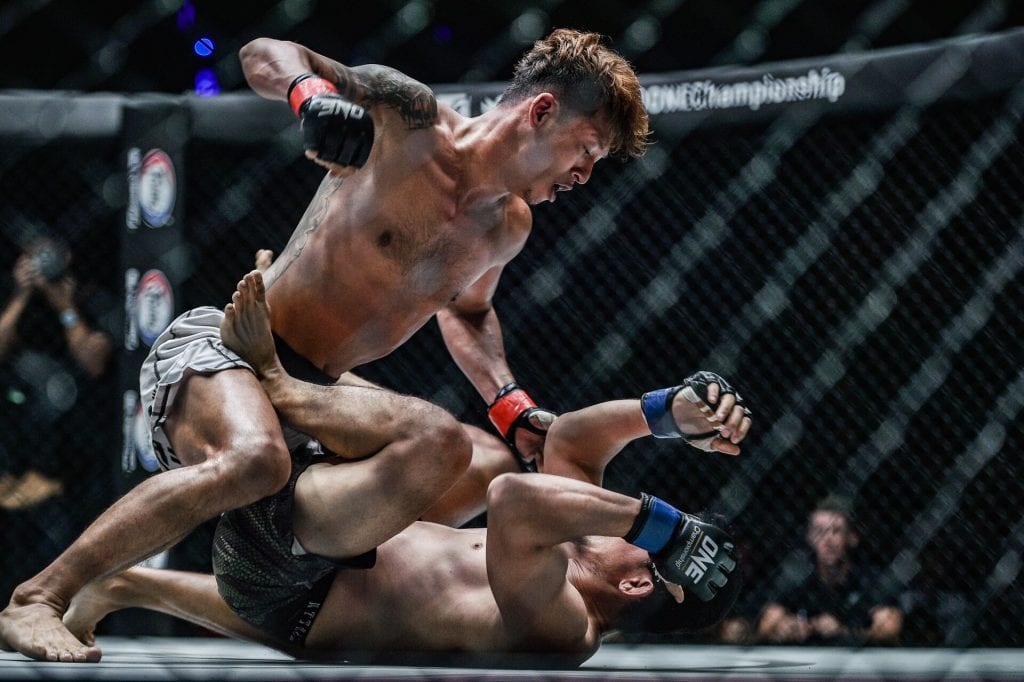 Phoe "Bushido" Thaw

Talk about a rebound. Thaw bounced back from his first professional loss in mixed martial arts with a first-round TKO victory over Yohan "The Ice Man" Mulia Legowo. The win not only helped erase the first-round submission loss Thaw suffered in his last bout to Keanu Subba, but it also happened in front of his countrymen in Myanmar.

The 34-year-old is on track to become another Burmese legend akin to Aung La N Sang, but he has some work to do if he's to become the well-rounded athlete and martial artist that the ONE Middleweight and Light Heavyweight World Champion has grown to be.

A spectacular next opponent for Thaw could be Edward "The Ferocious" Kelly. He is coming off a loss to Christian Lee, but Kelly is still a solid veteran.

Thaw needs a slow, but steady increase of opponents and Kelly is the right kind of foe for the Burmese up-and-comer. Thaw could test his evolving skills against an opponent who is trained at one of the top gyms in the world, Team Lakay.

If Thaw can emerge victorious against Kelly, it's safe to say he's ready to ascend to the next level and perhaps a win or two away from a title shot.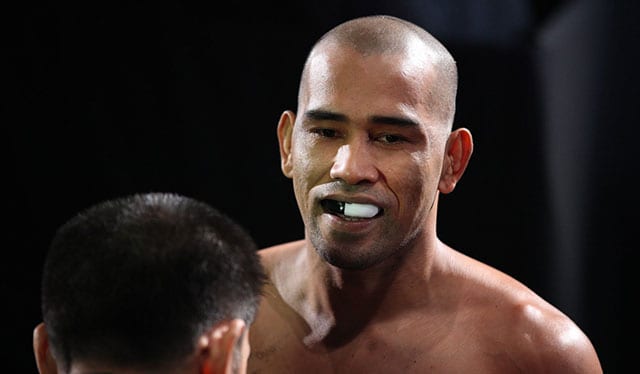 Rene "D'Challenger" Catalan

Almost no one expected Rene Catalan to defeat Yoshitaka "Nobita" Naito, and even fewer thought he'd win by stoppage. Catalan did both.

After such a big win another major opponent would seemingly be in line for Catalan.

Hayato Suzuki was originally supposed to face Joshua Pacio for the ONE Strawweight World Title, but an injury forced him out and Yosuke Saruta stepped up to battle for the belt.

Saruta upset Pacio and now the two men are set for a rematch at ONE: ROOTS OF HONOR on April 12. That would seemingly leave Suzuki without an opponent of merit in the time being.

A Catalan-Suzuki scrap could be great for a number of reasons. It would be a title eliminator of sorts, but there's also a deeper connection.

Suzuki already owns a win over Rene's younger brother Robin. If Rene could get a title shot, and revenge for the Catalan family in one fell swoop, it could be one of the most rewarding victories of the 40-year-old's career.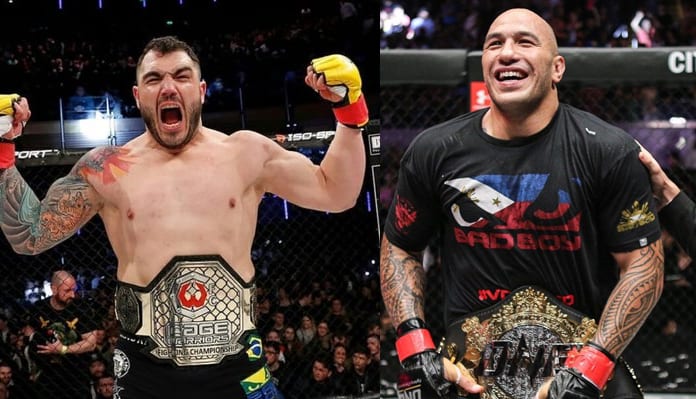 Mauro "The Hammer" Cerilli

If anyone wondered how Cerilli earned an opportunity for a shot at Brandon Vera's ONE Heavyweight World Title, they got their answer when the former Cage Warriors champion destroyed Alain "The Panther" Ngalani.

Cerilli is a powerful grappler but his most dangerous weapon is his titanic right hand. Against Ngalani he showed off his wrestling because he knew that was where his major advantage would be over the former kickboxer.

It appeared he learned a bit from his loss to Vera. If he can continue to win with ONE, there's a chance he could work his back toward a title shot. A road to that championship opportunity could include one of the newest additions to the ONE roster.

ONE just signed former world champion Vitor Belfort. The Brazilian legend has competed in a number of weight classes, and there is no question he could be a challenger at heavyweight.
He's already called out retired boxer Roy Jones Jr., and the future Hall-of-Famer has accepted the challenge. However, if Belfort is interested in a mixed martial arts bout under the ONE Championship umbrella, Cerilli would make for an intriguing opponent.

Remember, Belfort is no stranger to facing bigger adversaries. He has faced the likes of Alistair Overeem and even defeated David "Tank" Abbott. If Belfort and Cerilli clash, you can bet on things ended in a finish. Neither man climbs into the cage anticipating their bouts to end in a decision.

If you enjoyed this story, please share it on social media!