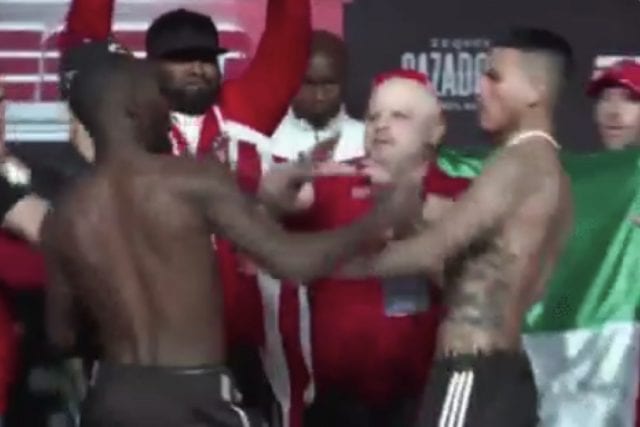 Three-division boxing champ Terence Crawford is on fire.
The 33-0 boxer has knocked out three of his past four opponents heading into his match-up with Jose Benavidez from the CHI Health Center in Omaha, Nebraska, tomorrow night.
The fight got an extra added dose of bad blood at weigh-ins today (Fri., October 12, 2018) when the fighters got up close and personal. Benavidez shoved Crawford, and "Bud" had enough as a result. He responded by throwing a right hand at his foe.
Check out the scuffle via Jed. I Goodman below:
That escalated quickly#CrawfordBenavidez #boxing pic.twitter.com/kyNWIJBJeU

— Jed I. Goodman (@jedigoodman) October 12, 2018
If you enjoyed this story, please share it on social media!