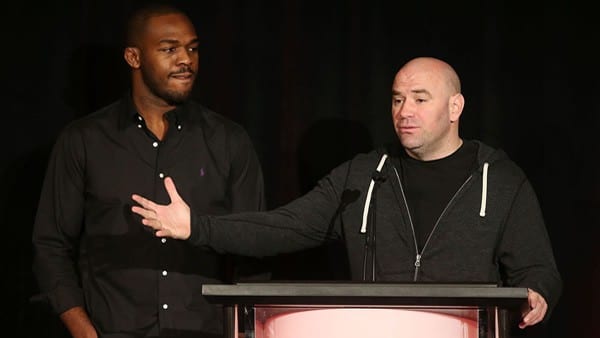 Former UFC light heavyweight champion Jon Jones is facing the music in front of the California State Athletic Commission (CSAC) for his UFC 214 drug test failure for anabolic steroid Turinabol.
Jones had his third-round knockout win over Daniel Cormier overturned to a no contest after testing positive during an in-competition test the day of the weigh-in, but Jones and his team have claimed innocence while hyping up a 2018 return for the troubled fighter.
The hearing is ongoing with a lengthy legal discussion. Watch it streaming live courtesy of MMA Fighting on Facebook right here:
If you enjoyed this story, please share it on social media!