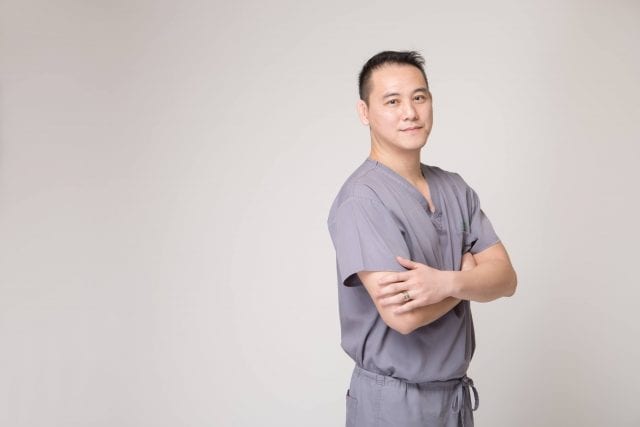 Dr. Warren Wang is often seen donning a white medical gown with a stethoscope in hand by day, but that changes when he wears his Brazilian Jiu-Jitsu Gi for training by night.
Martial arts has been Wang's one true love as he has been living and breathing its core values since 1996 when he started Brazilian Jiu-Jitsu, becoming a pioneer of the discipline in his home country of Chinese Taipei.
"In 2003, I started the first Brazilian Jiu-Jitsu class in Chinese Taipei. I am a firm believer that the values learned through Brazilian Jiu-Jitsu training carries over to every aspect of our lives," he said.
Brazilian Jiu-Jitsu is a combat sport system that focuses on grappling and ground fighting, and it was formed from Kodokan Judo fundamentals that were taught by a number of individuals including pioneers Takeo Yano, Mitsuyo Maeda and Soshihiro Satake.
The martial art eventually came to be its own discipline through the experiments, practices, and adaptation of Judo through Carlos and Helio Gracie in the 1900s.
Brazilian Jiu-Jitsu promotes the concept that a smaller person can successfully defend against a bigger and heavier assailant by using proper technique, leverage, and taking the fight to the ground before applying joint-locks and chokeholds to subdue the opponent.
"The martial art's main emphasis is learning, mastering and applying the concept of leverage. It is honing one's physical attributes and using acquired knowledge to his or her advantage. It does not require too much strength, height, and athleticism," Wang clarified.
A brown belt in Brazilian Jiu-Jitsu, Wang views the grappling discipline as a boon to his personal development.
"It is my outlet, it has helped me relieve my stress, as well as stay fit. It has also taught me to be humble and be persistent. One of the things that many people train in this martial arts will say is that 'it is addictive,' which is very true, and it has made me more confident," he stated.
Wang is a firm believer that in the modern day, where all information and daily life is accessible through mobile devices and technology, citizens have become too attached to electronics and have in turn become out of touch with reality.
By spreading the art of Brazilian Jiu-Jitsu and its various principles, Wang is able to influence practitioners to experience the wonders of martial arts.
"In the age of technology, where instant gratification is obtained through social media and a click of a button, we have slowly lost the drive, dedication, and motivation to work hard for a far distant goal," he explained
"Thus, training is essential in bringing a balance to our lives. Students around the world will affirm that Brazilian Jiu-Jitsu has changed their lives. So with this faith in the sport, I have set out to constantly promote the sport into every facet of the Taiwanese community," Wang continued.
One of the projects Wang has been working very hard on is a children's Brazilian jiu-jitsu training program, designed to get kids started with martial arts at a young age.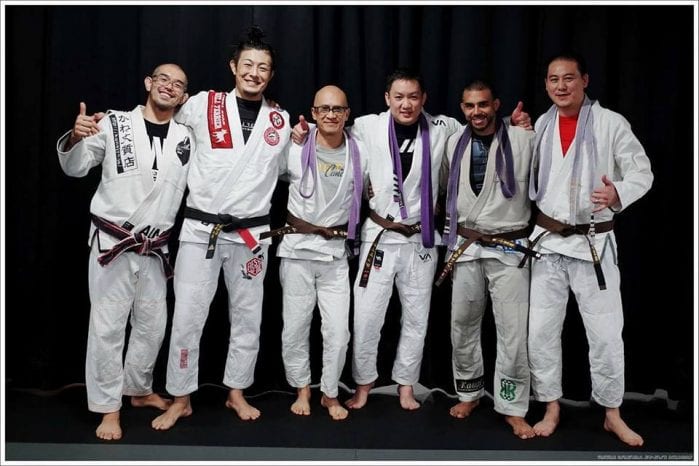 Wang believes that by teaching kids martial arts early, they can be guided down the right path and kept away from vices and trouble.
"There is no better way to change someone's life then influencing them at a young age," Wang pointed out. "The kids' Brazilian Jiu-Jitsu population has skyrocketed the last three years after we started hosting kid's Brazilian Jiu-Jitsu competitions. However, I wanted more and took it one step further."
"I started approaching a few schools in Taiwan to discuss the possibility of incorporating a martial arts program into the student's physical education program. I finally succeeded after two years of trying," he continued.
Aside from his advocacy through Brazilian Jiu-Jitsu, Wang also played a key role in revolutionizing ONE Championship's weigh-in program a couple of years ago when he came on board as the organization's Vice President of Medical Services.
Previously, athletes have had to dehydrate themselves to make weight in order to gain a competitive advantage, but ONE Championship decided to change all that by requiring athletes to instead compete at their natural, walking weight.
"By competing at their walking weight, ONE Championship athletes only have to face the opponent across the cage and not have to battle with the weight cut days before the competition," Wang stressed.
"Too often we have incidents of athletes who have extreme difficulty from tough weight cuts, and it is time we stop this practice," he discussed further.
Wang, along with the ONE Championship medical team will now have a chance to share with the world their innovative process in athlete weight management, among other things, as they have been invited to the 2018 Association of Ringside Physicians Conference in Las Vegas, Nevada.
This will be the first time that an Asian contingent will be speaking at the ARP Conference, marking a clear sign of ONE Championship's strong presence in athlete safety and ringside medicine.
"It's developments such as this that is the future of martial arts. I am proud of my team and what we have accomplished. My dream is for this to catch on with other organizations. Weight cutting by dehydration is one of the most unsafe practices that has plagued combat sports, such as boxing for example. Here at ONE, safety is our top priority," he concluded.
If you enjoyed this story, please share it on social media!