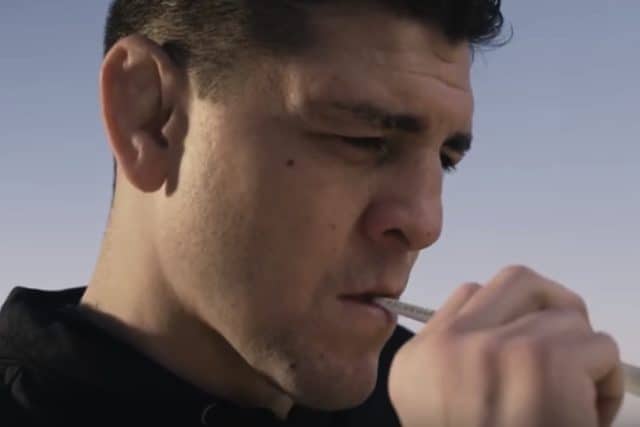 As the MMA world anxiously awaits Nick Diaz's perceived return, the polarizing Stockton bad boy is making some green of his own, well, with another kind of green.
The popular anti-hero fighter, who's well-known for his use of cannabis and the problems it's caused him with certain athletic commissions, recently appeared in a commercial for Futurola rolling papers.
While his next fight is unknown after the UFC reportedly offered him bouts with Robbie Lawler and Demian Maia, the elder Diaz is still staying relevant and in the limelight, and that can only be good news for the many legions of dedicated Diaz fans. Check out his new spot courtesy of MMA Insight right here:
If you enjoyed this story, please share it on social media!