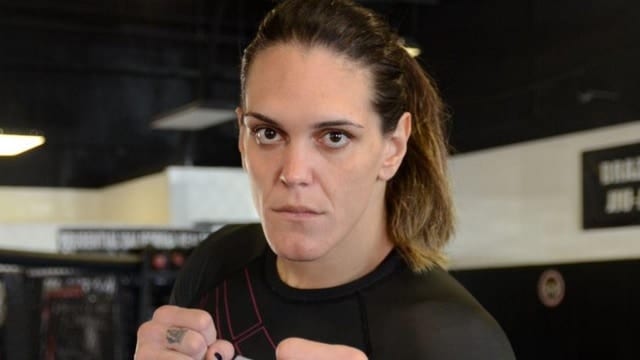 Decorated Brazilian jiu-jitsu champion Gabi Garcia is currently trying her hand at the striking arts as she made her stand-up debut under Shootboxing rules against 45-year-old bantamweight (!) Megumi Yabushita at today's S-Cup 2017 from Japan.
The hulking grappling champion, who has forayed into MMA under the Rizin banner in recent years, was well on her way to winning a bout she obviously should have considering she outweighed her past-prime opponent by an insane amount.
But after landing some hard body kicks that clearly hurt Yabushita, Garcia was given a warning when she struck her with an illegal soccer kick. Garcia then cost herself what appeared to quickly be becoming a victory when she dropped Yabushita with a right hand and landed yet another soccer kick to her grounded foe, causing the fight to be declared a no contest.
Watch the video of the bout right here:
https://www.youtube.com/watch?v=gi65nDJtVpg