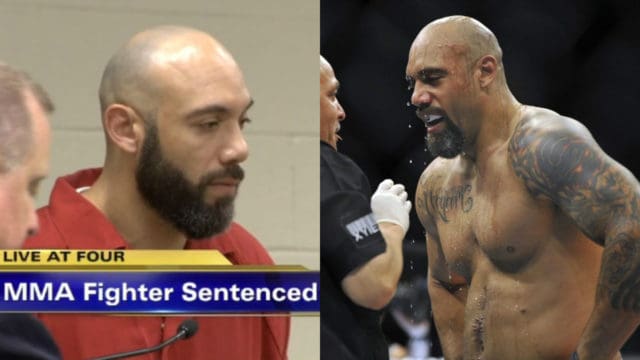 Hard hitting heavyweight Lavar Johnson has fought for the best promotions in the modern era of mixed martial arts. 'The Rock' saw action in the early days of the WEC, also competing for Strikeforce, Bellator MMA and of course the UFC. The 38-year-old Fresno, California native had fallen on some hard times in his fighting career, after being cut by the UFC for two straight losses, Johnson went 1-3 during his time in Bellator MMA. His MMA record now stands at 18-10.
But it's his troubles outside the arena of combat that have brought Johsnon's name to the headlines once again. This time he's been sentenced in a harrowing domestic violence case for which he was arrested last year. On August 25, 2015, Johnson was arrested in Fresno, California and charged with corporal injury on a spouse/cohabitant, assault by means likely to produce great bodily injury, dissuading a witness from reporting a crime and dissuading a witness by force. He had allegedly repeatedly punched, kneed and slammed his girlfriend on August 11, before fleeing the scene.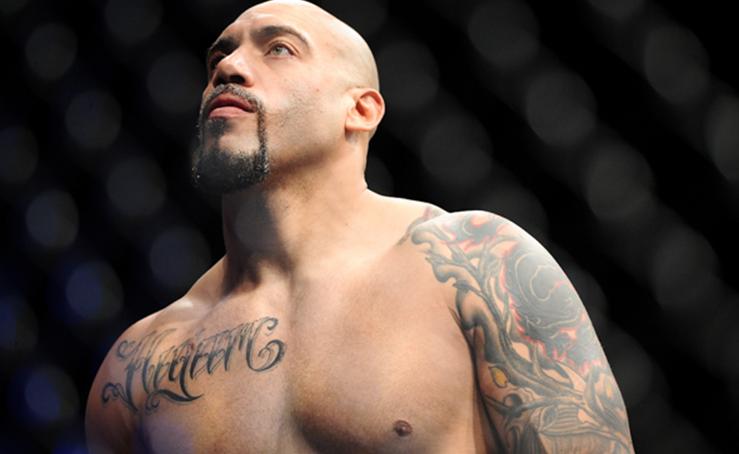 Johnson had initially plead not guilty to the charges, but then switched his stance when a full sentence of over 10 years was put on the table. He asked the judge for mercy in the case that was concluded yesterday by a Californian judge, but he was handed the full term of five years applicable to a guilty plea on these charges.
As per ABC30.com, statements from those present at Johnson's hearing:

"I'm sorry," he said. "I take full responsibility for my actions."
His friend of 25 years asked the judge to hold Johnson accountable but offer him mercy.
"Lavar is not the guy that a lot of people perceive because of his fighting career," his friend Gary Davie explained. "He just happened to be good at it, made some good money at it and pursued it. Or the guy that was labeled negatively because of this incident. Lavar is a man with serious flaws, incredible potential and self worth."
It seems in the most recent fight featuring Lavar Johnson, there were no winners.
"I had the opportunity to invite Lavar to speak to a middle school in a farm labor community, and to see the impact that he had on young children and to listen to him share his story and be honest and encourage those kids to be honest with themselves and know that no matter what type of situation is you can fix it," Johnson's friend Carlton Jones testified. "That's the type of person Lavar is."
Before handing down his punishment, the judge reminded Johnson of his past history which includes violence and alcohol, and the current case that resulted in great bodily injury.
"It does appear there were times when Mr. Johnson could have stopped this offense," Judge Glenda Allen-Hill told the court. "That he could have not inflicted the amount of damage that he inflicted on his victim, but he did not."
Johnson had hoped to get a 3-year sentence but was instead sentenced to 5 years in prison.
His attorney said Friday was a long awaited, difficult day.
"He was very emotional," attorney Gerald Schwab said. "He's emotional about the whole situation. The people that came in to talk to him have known him and loved him like a brother." If you enjoyed this story, please share it on social media!