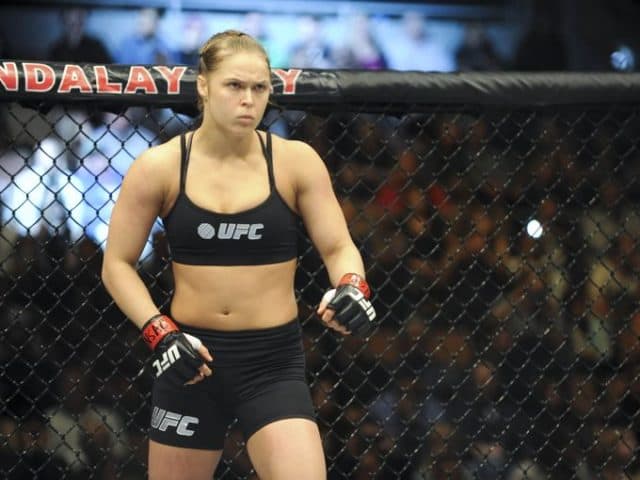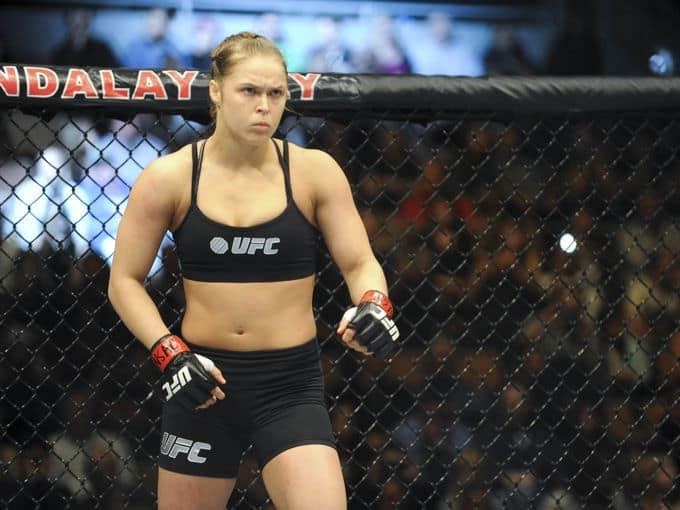 Amongst her seemingly endless headlines, UFC women's bantamweight champion Ronda Rousey recently called out boxing superstar Floyd Mayweather Jr. after she won the ESPY award for "Fighter of the Year," poking fun at "Money's" prior problems with domestic violence and the fact that he said he supposedly didn't know who she was.
The pound-for-pound king responded to Rousey yesterday (Fri., August 7, 2015), prompting Rousey to "call him when she made $300 million for 12 rounds."
It was a barb that got major attention in the headlines, yet it wasn't all that well-researched considering Rousey's last four fights have lasted a grand total of 130 seconds, establishing her as the polar opposite of the decision-heavy jab artist Mayweather.
The UFC decided to respond to "Money's" callout on Twitter, noting that Rousey obviously doesn't need 12 rounds (or anything close to it):
#SheDontNeed12Rounds @RondaRousey pic.twitter.com/UKBmEAQXBJ

— UFC (@ufc) August 7, 2015
The Rousey/Mayweather feud is starting to grow a bit stale, as the speculation of whether or not "Rowdy" would defeat the controversial heel is becoming a bit pointless. It's a fight that will never happen in an actual ring or MMA cage, but will most likely continue to rage on in the media for some time.
Do you care about this mismatched back-and-forth, or would you rather hear Conor McGregor speculate on how he'll help Mayweather learn to read?
If you enjoyed this story, please share it on social media!