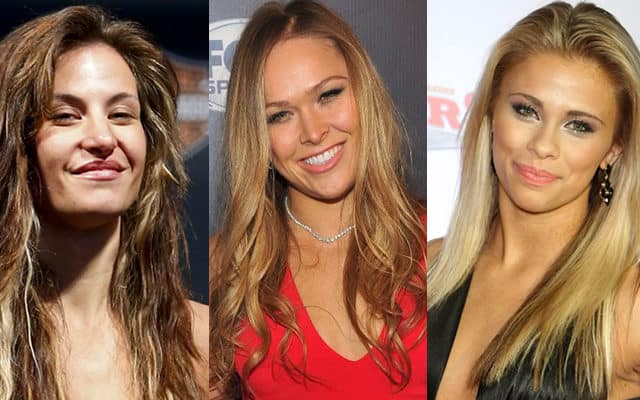 It takes a certain type of person to date an MMA fighter, given the sacrifices they have to make on a daily basis, mentally, emotionally and physically in order to earn a living and compete at the highest level.
With that in mind, who better to date than another fighter who understands what they are going through, is accustomed to that lifestyle, and shares the same passion for the sport.
In this article we'll take a look at several examples of male and female UFC stars who have dated each other, and indeed in some cases even found the partner that they intend to spend the rest of their lives with.

Ronda Rousey and Travis Browne
Given Ronda Rousey's celebrity status, when UFC heavyweight fighter Travis Browne revealed he was in a relationship with her last year, it instantly became mainstream news.
The fact that they were dating raised a few eyebrows given that Rousey had been critical of boxer Floyd Mayweather Jr's history of domestic abuse, while Browne just so happened to be coming out of a messy break-up with his former wife, Jenna Renee Webb, who had alleged that he had beaten her.
When Browne's troubles first came to light the UFC suspended him pending further investigation, but they later cleared him to continue competing due to a lack of evidence.
Browne's troubles do not appear to have affected his relationship with Rousey, and indeed she claimed in an interview on 'The Ellen DeGeneres Show' earlier this year that the thought of eventuallly having 'Hapa's' babies helped her shake off suicidal thoughts following her KO loss to Holly Holm last year.
If you enjoyed this story, please share it on social media!