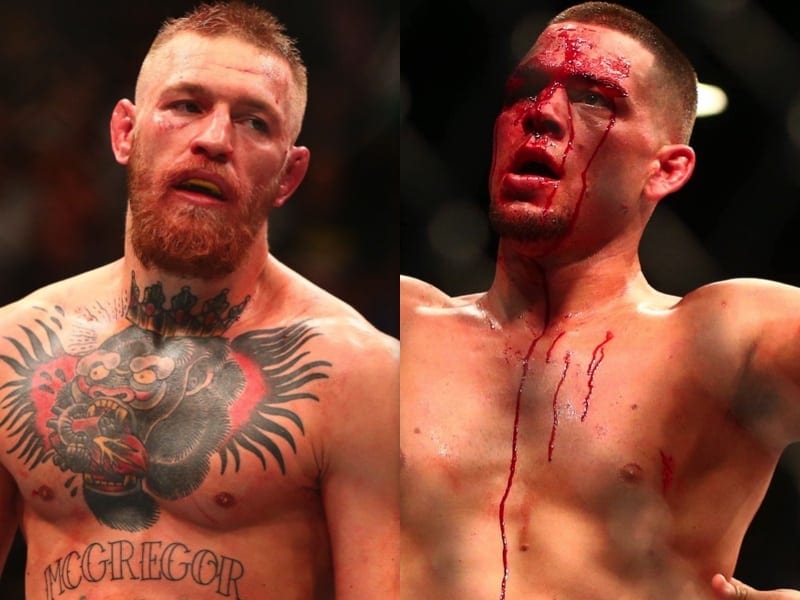 The UFC 196 main event may have been thrown together on less than two weeks notice, but it was undoubtedly the best fight on the card. Conor McGregor, two weight classes above his championship division, squared off against Nate Diazat welterweight. To the shock of McGregor's fans, and many others, Diaz was the one bouncing head off of canvas, and a lot of it was due to his durability.
Physically McGregor would never be as light or nimble as he has been at featherweight, as was obvious by his plodding footwork. The Irish dancer we'd seen bounce away and counter Aldo so perfectly was nowhere to be seen. Instead we saw a bloated lightweight trying to knock Diaz out with every punch, while Nate stood strong and let 'The Notorious' gas out in one round. Although Diaz may argue weight had nothing to do with this win, you can't argue against what we saw.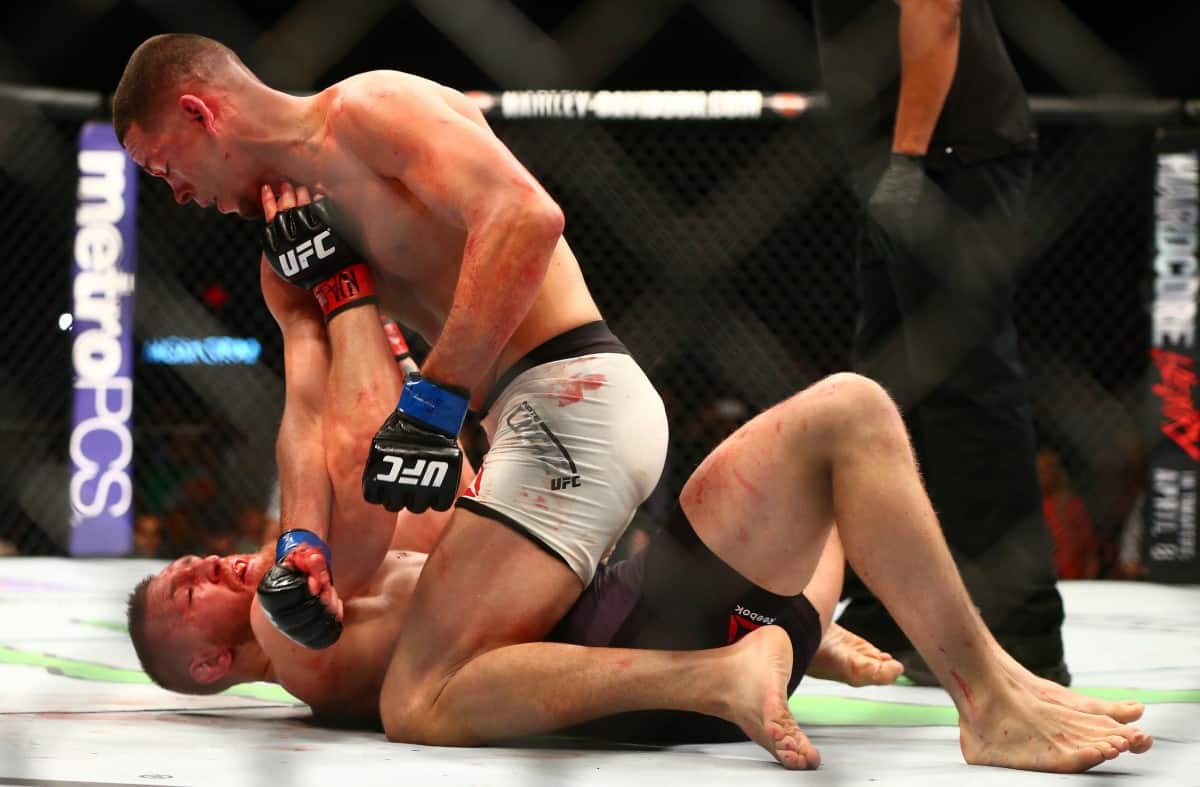 This isn't to say that McGregor's weight was the deciding factor, but it gave Diaz a handy tool to use as far as how quick McGregor got tired. So how did he get this fight won? As mentioned, the granite chin of the Stockton slugger allowed him to weather the early storm, but the length of his punches were crucial too. Diaz's long arm stance allows him to flick his punches out, and when they catch an opponent coming in or with consistently poor defense like Conor had that night, they begin to have an accumulative effect.
The laser accurate straight punches, but also the degrading Stockton slaps, and heavy hooks of Diaz were taking their toll. By round two, it was clear that Diaz had broken McGregor, but check out what the Stockton corner were screaming at 'The Notorious' throughout that final stanza:
McGregor thought it wise to stick his chin out for Diaz to hit, which is quite possibly the worst thing you can do against someone with Diaz's style. He wants this to be a crazy brawl, hands down swinging, because he knows he'll be the one to win that fight. Deep waters were where this fight took place, and McGregor simply wasn't acclimatized. The snappy shots of Diaz began wobbling McGregor to his core.
Once McGregor was broken, it was a matter of time before Diaz got the fight to the ground, mounted McGregor and took his back, and sunk in the fight finishing RNC. So truthfully there were so many variables going on in McGregor's defeat to Diaz; cardio, the mental game, McGregor's approach and cocky defense, Diaz's excellent offensive striking and defensive parrys, and of course the submission skills of Diaz.

This is the fight game, where anything can happen, thanks for reading.