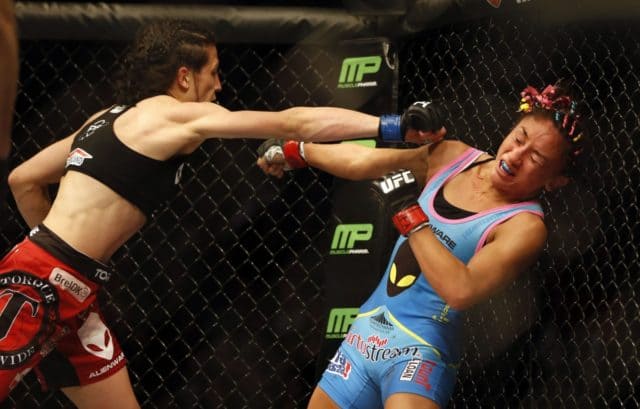 Polish strawweight Joanna Jedrzejczyk put on a show at last night's (Saturday, March 14, 2015) UFC 185 pay-per-view (PPV) from Dallas, Texas, dominating former champion Carla Esparza to earn a third round TKO stoppage that left everyone in the American Airlines Centers shocked.
Most picked Esparza to win with her dominant wrestling, but Jedrzejczyk made her look silly by successfully defending repeated takedowns to land her powerful Muay Thai strikes. It was a dominant performance in a night full of them, and Jedrzejczyk became the first Polish UFC champion in the process.
Check out the highlights of her surprising and historic win below:
Photo Credit: Tom Heltman for USA Today Sports If you enjoyed this story, please share it on social media!