UFC 180 Embedded: Episode 1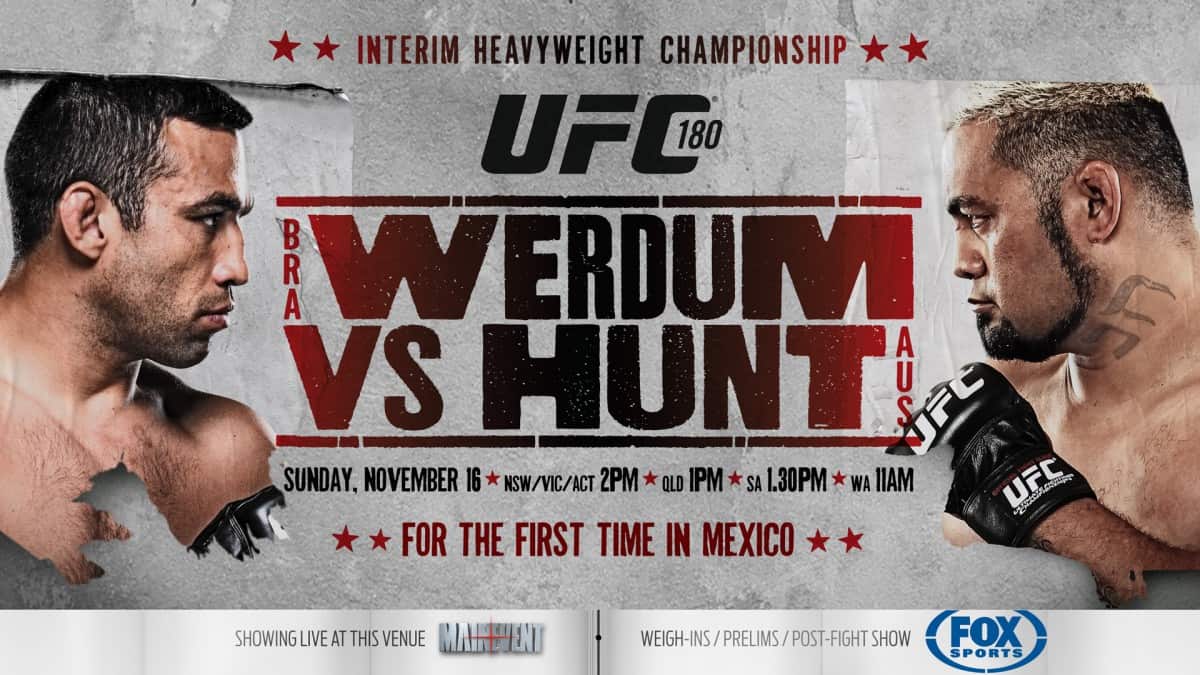 This weekend (Sat., November 15, 2014) Mexico will host its first-ever UFC event when UFC 180 comes at us live on pay-per-view (PPV) from Mexico City.
The card features a pivotal main event with Fabricio Werdum meets Mark Hunt for the interim heavyweight belt. The promotion debuted the first episode of UFC 180 Embedded this evening.
Watch as Werdum, who has been in Mexico City for two months training to face his original opponent Cain Velasquez and coaching The Ultimate Fighter (TUF) Latin America, shows rising featherweight Dennis Bermudez the sights of the city.
Hunt, meanwhile, makes sure that his trademark hair is on point for the biggest fight of his life: