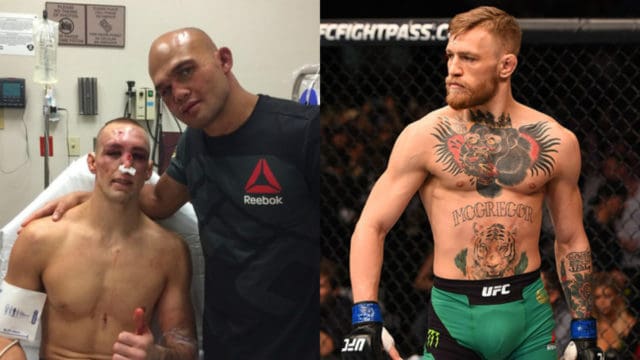 UFC featherweight champion Conor McGregor was the subject of much debate before UFC 189. He still is to this day, but dug the lead up to last July's pay-pr-view event in Las Vegas, 'The Notorious' was still a surging contender with UFC gold on his mind. Originally booked in to face then-undisputed 145-pound boss Jose Aldo in the UFC 189 main event, McGregor had spent an eventful world tour with the Brazilian champion, promising to knock him out and bring the belt back to Ireland.
As it turned out, 'Mystic Mac' was accurate in his predictions, but it would not happen at UFC 189. Aldo pulled out of the title fight with McGregor due to a rib injury sustained in sparring. Instead the UFC would draft in perennial contender Chad Mendes on two weeks notice, but the drama was far from over. Aldo would post x-ray images of his injury, claiming he had fractured a rib as a result of sparring, but UFC president Dana White disputed this the day before the event.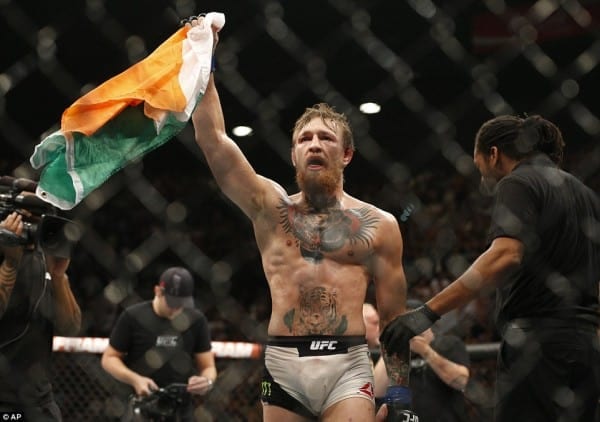 On appearances White was correct, as the image of the x-ray seemed an exact match to one released years before. With Aldo on the sidelines, McGregor took out Chad Mendes after being controlled on the ground for the most part of their fight. 'The Notorious' was crowned interim featherweight boss, but would later go on to reveal his own injury in the aftermath of his main event TKO victory.
The Irishman blasted Aldo for pulling out of the fight for a 'bruised rib,' claiming he had actually suffered a fight-threatening injury too, but opted to wait until after the fight to make it public.
A torn anterior cruciate ligament was the knock McGregor revealed after UFC 189, but rumours of when and how the injury happened were somewhat sparse and without foundation. Until now that is…
Continue to page 2 for the full story…
If you enjoyed this story, please share it on social media!