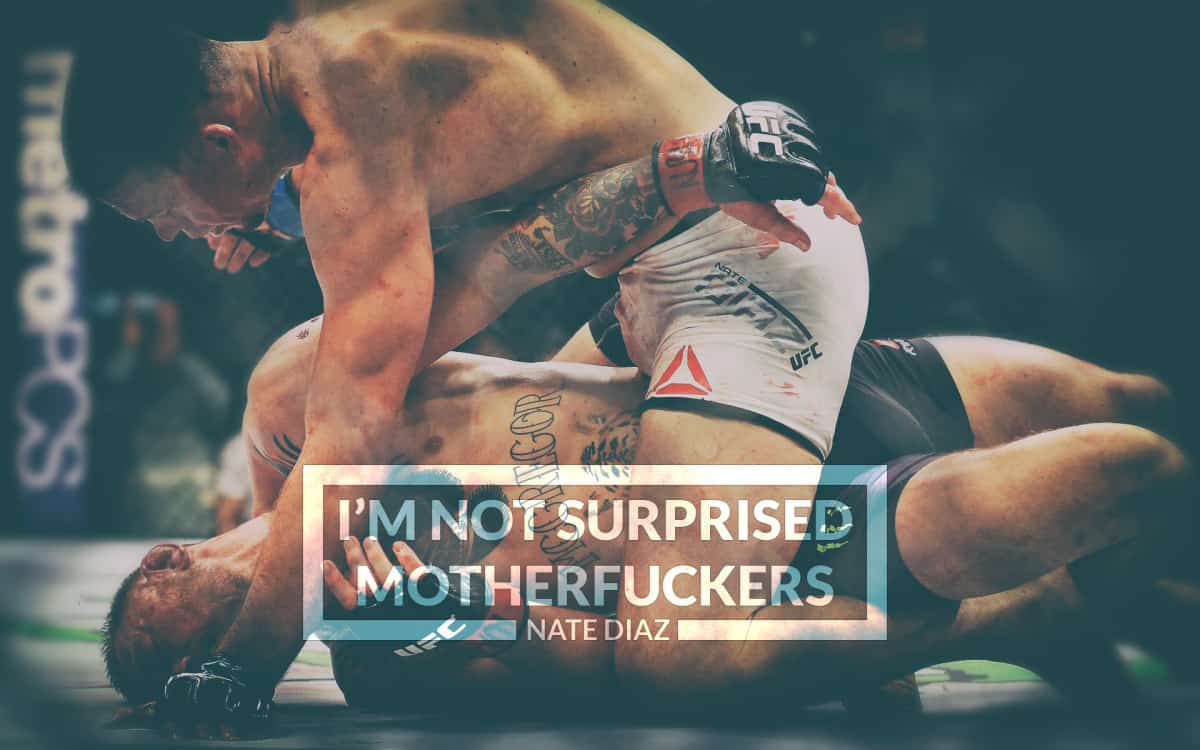 Not Surprised Motherf*ckers
Who else could it be in the number one spot of this list? After shocking the mixed martial arts world and submitting UFC featherweight champion Conor McGregor at UFC 196, Nate Diaz etched his name just a little deeper in to the sport's annuls with this classic line.
After Joe Rogan asked if he was surprised by the game Conor McGregor brought to their welterweight fight, Nate Diaz proved once again why he is the biggest badass in the UFC, period.
Check out the remix of that infamous moment:

If you enjoyed this story, please share it on social media!