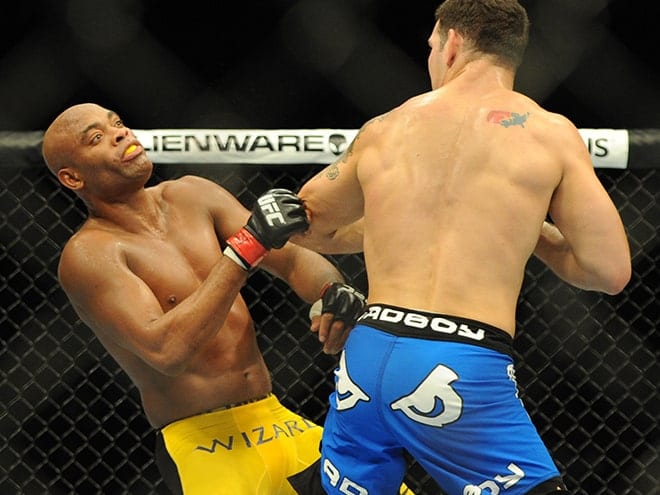 Chris Weidman vs. Anderson Silva II –UFC 168
While many felt as if Chris Weidman had the tools needed to dethrone Anderson Silva at UFC 162, no one had expected what was coming. Heading into the contest, Silva had defended his title a record setting 10 times while riding a record setting 16-fight UFC win streak.
On that night in 'Sin City', however, his reign would come to an end when he became too cocky and left his hands down, taunting Weidman. Weidman reacted perfectly, smashing Silva's chin with a brutal left hand that left "The Spider" staring up at the bright lights.
Many had wondered if Weidman was simply that good, or if Silva's 'clowning' allowed the New York native to get the job done. This curiosity set the stage for a massive rematch that took place at UFC 168 in December 2013. Unfortunately, the rematch ended in horrific fashion, as Silva suffered a gruesome leg injury, but it remains as one of the most anticipated of all-time.