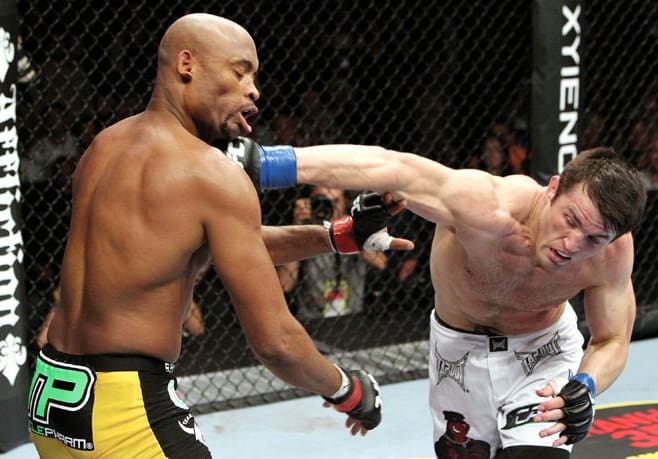 Anderson Silva vs. Chael Sonnen II
Before a noteworthy Irishman came along, Chael Sonnen was regarded as the most iconic trash talker in UFC history, and fans must look no further than his legendary rivalry with former longtime 185-pound king Anderson Silva to see some of his best verbal shots. The two first fought at UFC 117 in August 2010. The build-up was fantastic, but the fight was even more memorable.
Heading into the bout, Silva had won 11 straight bouts, and had defended his middleweight championship an impressive six straight times. Silva, however, was then dominated by Sonnen for the better part of five rounds. "The American Gangster" repeatedly took "The Spider" down and buried him with ground and pound. Sonnen was just minutes away from securing the title before Silva locked in a triangle choke near the tail end of the final round to pull off one of the craziest comeback victories of all-time.
The ending of the first fight left fans begging for a rematch, and the rivalry between the two along with Sonnen's trash talk only increased the excitement. At UFC 148, however, Silva made a statement, putting Sonnen away in the second round of the rematch.