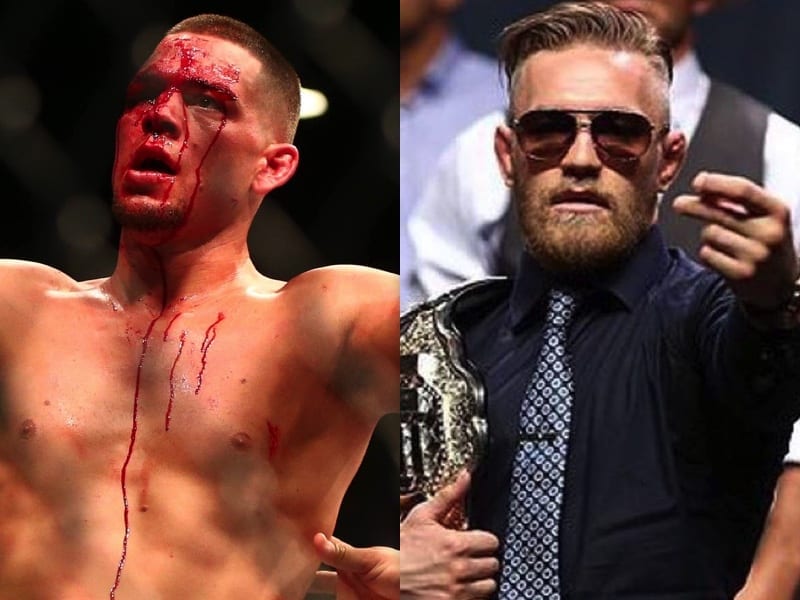 Nate Diaz vs. Conor McGregor II – UFC 202
As mentioned earlier on in this list, this weekend's UFC 202 card will be headlined by a blockbuster rematch between Nate Diaz and reigning 145-pound king Conor McGregor, two of the most outspoken fighters in the sport.
Earlier this year, McGregor attempted to make history when he signed on to challenge then 155-pound champion Rafael dos Anjos at March 5's UFC 196. Dos Anjos, however, was forced out of the bout just over a week prior, leaving McGregor without an opponent. It was Diaz who ended up stepping up on short notice, and the two quickly made the fight a must see attraction after just a few press conferences.
When fight night came, Diaz shocked the masses, submitting McGregor in the second round. After the bout it was made clear that McGregor was obsessed with receiving a rematch with the Stockton Bad Boy, and the two were quickly booked to fight at UFC 200, although McGregor was pulled from the card after refusing to comply to his promotional requirements, which seemed to only build the fight more.
Now, the two are just days away from meeting again, and the score will be settled. Which fight do you feel is the most anticipated rematch in UFC history?