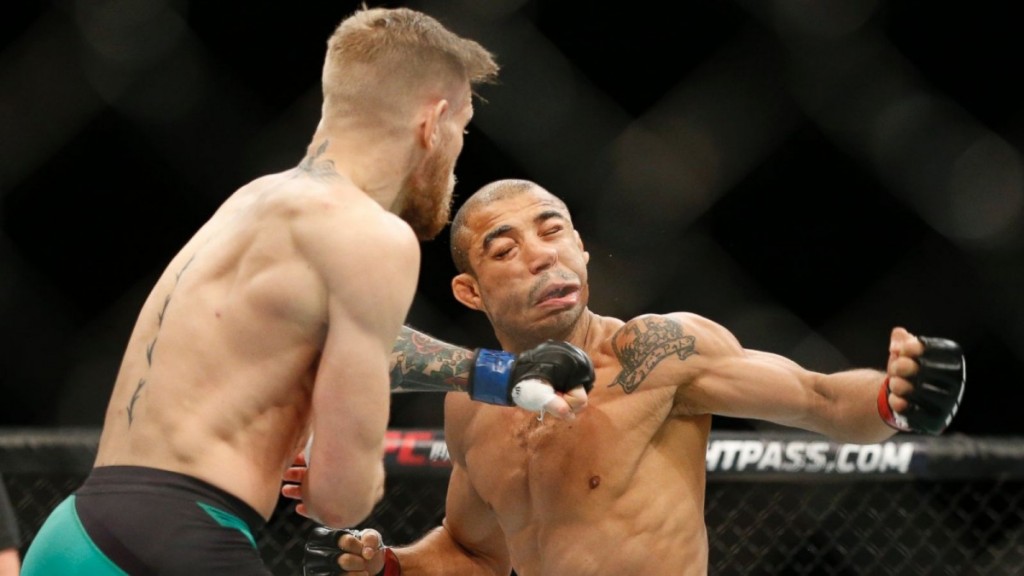 Jose Aldo
UFC 194's main event between Jose Aldo and Conor McGregor is undoubtedly the biggest fight in UFC history. The hype, the promotion, and the attention given to the bout was endless and it seemed as if fans have never been more excited for a fight.
That being said, many were expecting a war, and it turned out to be far from that. McGregor was able to shut Aldo's lights off quickly, which may leave fans wanting more.
McGregor previously stated that he would leave no reason for a rematch, and he may have been right, but at the end of the day, Aldo's illustrious reign speaks for itself, and I'd have to believe that fans would purchase McGregor vs. Aldo 2.
While this fight could very well go down, it still may not be the most likely option given McGregor stays at featherweight….