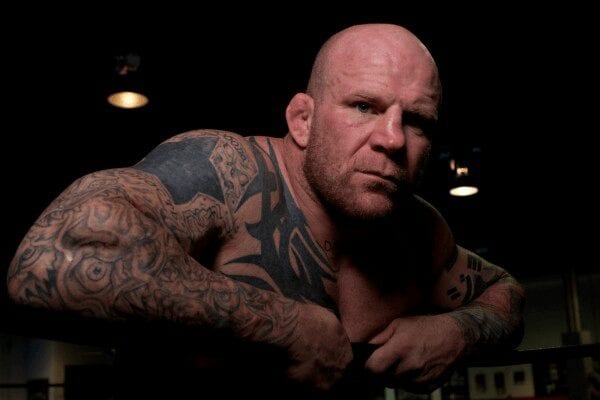 Jeff 'The Snowman' Monson
'The Snowman' might seem an unlikely name for an MMA fighter, but even more improbable is the fact that it was given to Jeff Monson when he was competing in a place where snow almost never falls – Abu Dhabi.
This was back in 1999 when Monson arrived in the capital of the United Arab Emirates for the prestigious ADCC Submission Wrestling World Championships.
At the time Monson was a relative unknown in the grappling scene, so it came as a shock to many observers when he took the tournament by storm in his weight class.
This apparently made a big impression on those who were watching him compete on the mat, as he was soon being branded 'The Snowman' due to the fact that he was, "white, compact, rolling and getting bigger and stronger as the tournament went on."

In the end, Monson would defy everyone's expectations by defeating four talented Brazilians in a row to win the gold medal in the 88-98kg division.
'The Snowman' would go on to prove that was no fluke by winning at ADCC again a few years later, while he's also since fought almost 90 times in MMA.