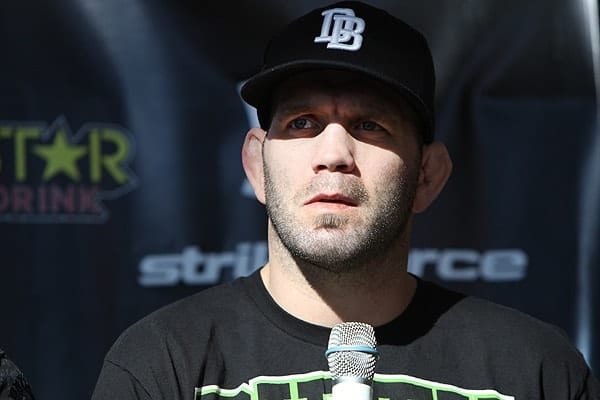 Matt 'The Law' Lindland
Matt 'The Law' Lindland rolls off the tongue, but it isn't just the wrestler's ability to law down the law to his opponent's in the cage that resulted in him being given that particular nickname.
When Lindland failed to make it onto the USA Olympic team for Greco-Roman wrestling in 2000 after losing to Keith Sieracki in the semi-finals, he didn't just pack his bags and go home.
Instead, Lindland began legal proceedings, arguing that he'd lost unfairly due to the fact that his opponent had executed a trip, which is illegal in Greco-Roman wrestling.
The legal battle that followed was long and arduous, grabbing front-page headlines at the time as Lindland and his legal team refused to take no for an answer as they presented their case to a grievance committee, two different American Arbitration Association arbitrators, five different federal district judges, the Seventh CircuitCourt of Appeals (three times), Justice Stevens on behalf of the United States Supreme Court and three Court of Arbitration for Sport arbitrators, before finally emerging with a ruling that a rematch between Lindland and Sieracki was justified.
All of the efforts that went into winning Lindland's case proved to be justified as he defeated Sieracki 9-0 in their rematch and proceeded to win the silver medal at the 2000 Olympics, before moving on to join the UFC and enjoy a long career in the sport.