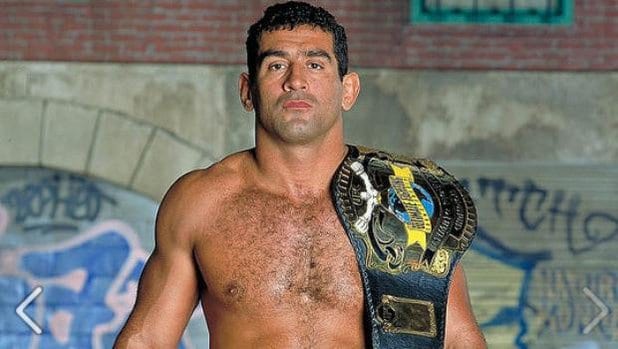 Marco 'King Of The Streets' Ruas
The one-night tournament champion at UFC 7 back in 1995, Brazil's Marco Ruas went by the menacing nickname, 'The King Of The Streets.'
According to the fighter, he was given that nom de plume when he was just 16 years old after a confrontation with two of the toughest fighters in his neighborhood.
Ruas and his brother had been watching a soccer game at a bar when the two burly security guards approached him and tried to throw him out.
Ruas challenged them to fight him in the street and they obliged. Even though he was still just a teenager, Ruas had already begun training to become a fighter and he put what he'd learned to good use, quickly flooring one of the guards with a series of punches.
The other then tried to attack him with a pool cue from behind, but he managed to avoid the blow and beat him up too.

Word of the beatdown that the young Ruas had laid just handed out quickly spread in his local neighborhood, and given that in Brazil, 'Rua' means street, it wasn't long before people began referring to him as, 'The King Of The Streets.'