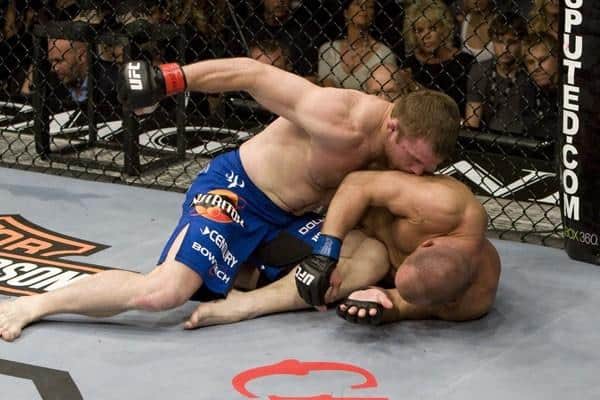 4. Matt Hughes
A truly dominant champion, Hughes was the king of the UFC's welterweight division for the close to six years, and despite his wrestling prowess, he wasn't just content to grapple his way to a decision victory.
Instead, Hughes was able to finish 13 of his 18 UFC victories without requiring the judges, with the majority of those stoppages coming by way of strikes.
Hughes wasn't an especially dangerous striker on the feet, but on the mat, his ground and pound proved to be the stuff of nightmares for many of his opponents, and was a key factor in maintaining his dominance in the division for such a long period of time.
Hughes also possessed a potent submission threat as well, tapping out five UFC rivals that way, including handing another welterweight legend, Georges St-Pierre, the first loss of his career by submission at UFC 50 in 2004.