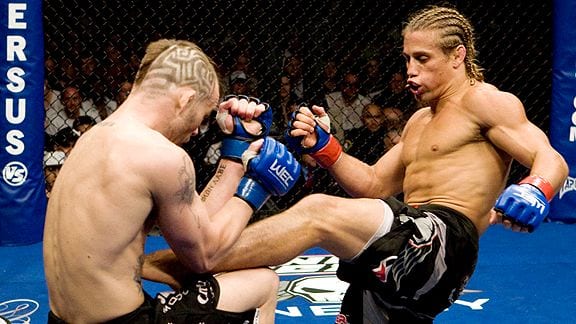 WEC 34: Urijah Faber vs. Jens Pulver
Although now retired, former UFC lightweight champion Jens "Lil' Evil" Pulver was once one of the most well-known names in the sport of mixed martial arts and him and Faber did battle at WEC 34 on June 1, 2008 from Faber's home of Sacramento, California.
"The California Kid" ended up taking home a unanimous decision victory in what would be the last time he defended his WEC 145-pound strap. The fight also set up a rematch between the two later down the road… If you enjoyed this story, please share it on social media!