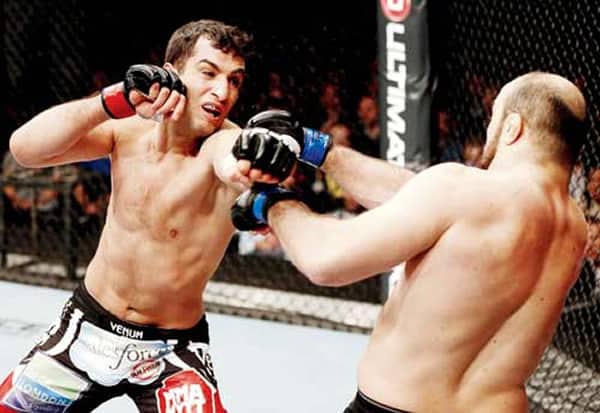 Gegard Mousasi vs. Ilir Latifi
When former Strikeforce light heavyweight champion Gegard Mousasi joined the UFC in 2013, he was immediately launched into a potential No. 1 contender fight with Alexander Gustafsson in the main event of UFC On Fuel TV 9 in Sweden.
However, the hometown hero Gustafsson suffered a facial cut in training and had to pull out, leaving the event without its biggest star only four days out from fight night.
There were few good options available and in the end they opted to go for a wildcard, offering the fight to one of Gustafsson's Swedish training partners, Ilir Latifi, who had a 7-2 (1 NC) record at the time, but had never fought for the UFC before and was essentially unknown outside his home country.
Despite a lack of time to train and prepare, 'The Sledgehammer' agreed to the main event match-up and immediately had to cut 26 pounds to make weight just three days later.
The fight itself proved to be somewhat lackluster, with Mousasi eventually emerging victorious via unanimous decision, but it still worked out for Latifi as he would go on to find a permanent home on the UFC roster and has registered a 7-3 record to date.