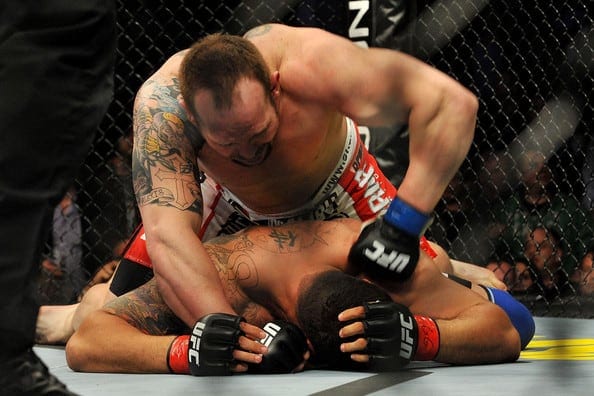 4) Carwinism
Shane Carwin is one of the hardest punchers in the history of MMA. His ginormous fists are practically flying iron.
So when Carwin had Frank Mir done and over with at UFC 111, referee Dan Miragliotta should have stepped in and saved the veteran some years on his life.
Instead, Miragliotta waited for Carwin to flatten Mir out, unnecessarily smash his skull in, and put him to sleep before stepping in and calling the heavyweight title fight.