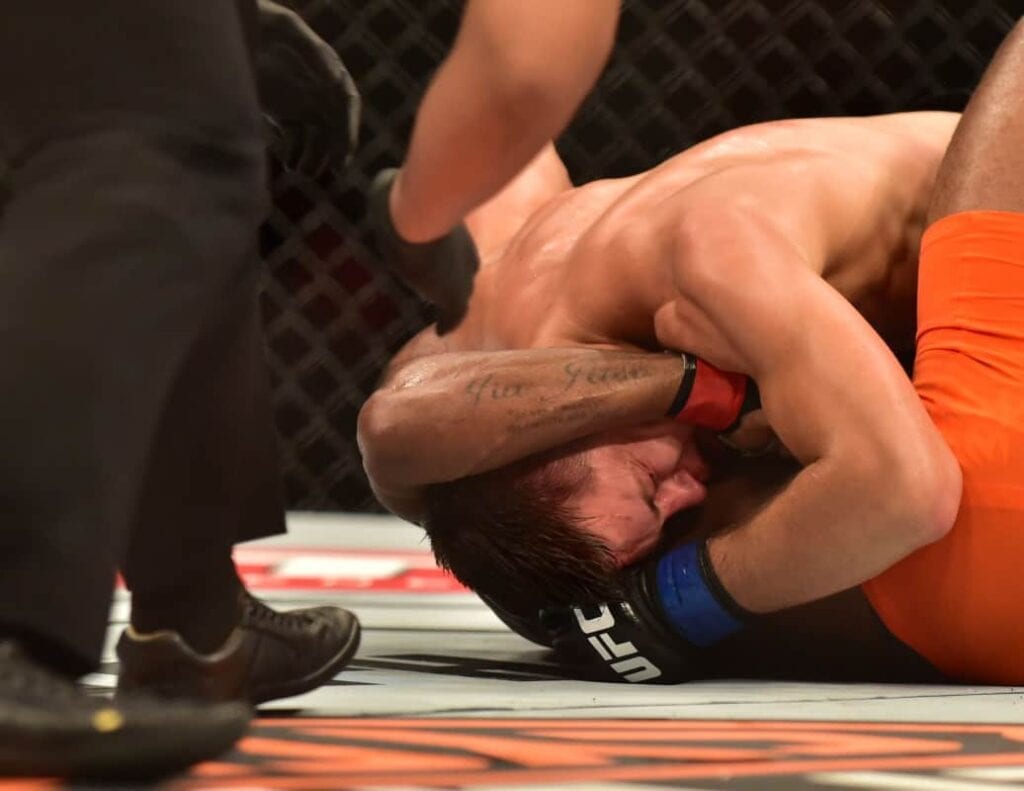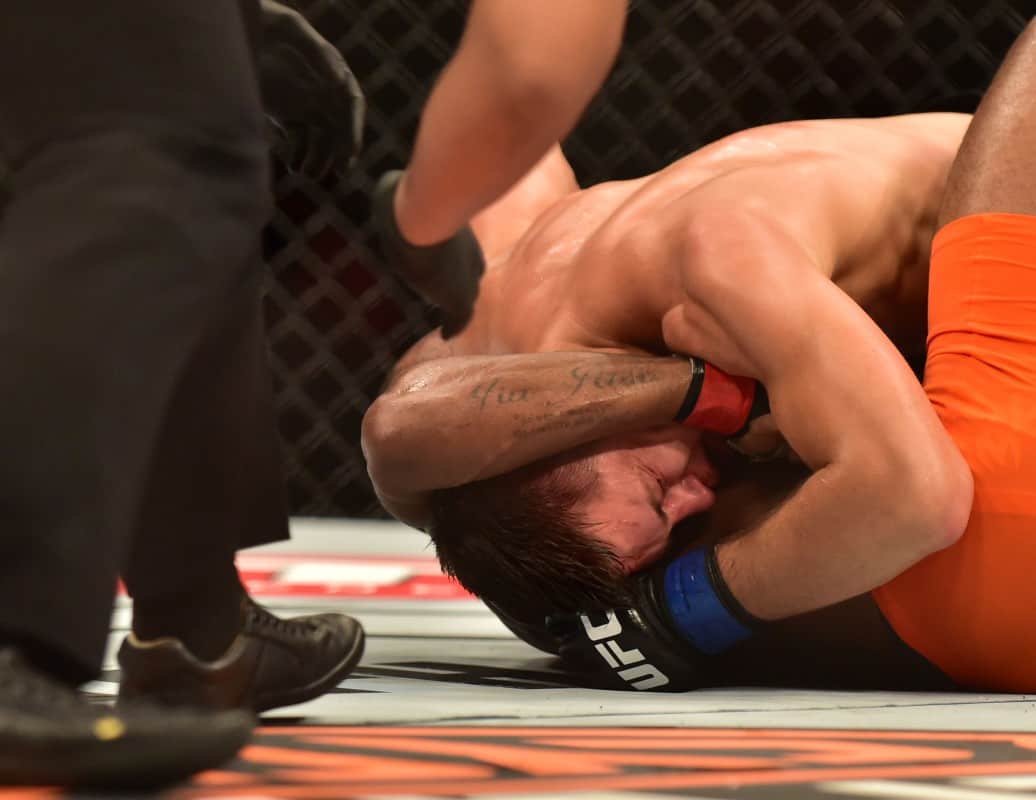 5) Submission by escape
In some cases, it's difficult for a referee to gauge a fighters wherewithal when attempting to defend a submission.
But when Lenadro Silva was squeezing the neck of Drew Dober at UFC Fight Night 62, it was clear as day that Dober was able, breathing, coherent and fighting for position.
In horrific manner, referee Eduardo Herdy stepped in a stopped the fight without Dober ever tapping. He actually broke the submission attempt right before Herdy stepped in.