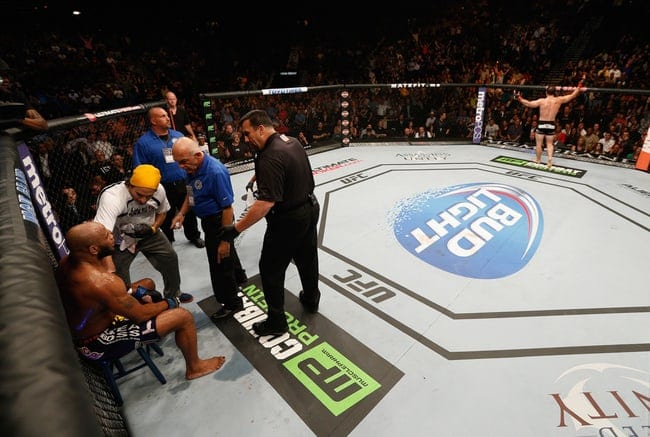 6) Stoolgate
In one of the most infamous mid-round debacles in the history of the sport, Cuban powerhouse Yoel Romero refused to get up off his stool after the end of the second round at UFC 178.
Romero has nearly been finished by Tim Kennedy just seconds before and was clearly utilizing his corner to clear his head.
Despite being one of the best referees in the game, John McCarthy didn't do much of all. He should have counted down for Romero before stopping the fight via TKO, or at the very least take a point away for stalling (if that's possible).