Whether it's the UFC, Bellator, World Series of Fighting, Invicta FC, or old school Pride, mixed martial arts (MMA) referees dictate the ensuing action.
Paid to do their jobs, many of them do not. From early stoppages to late stoppages, from not deducting a point to not issuing a warning, their blunders have helped create some of the worst endings in MMA history.
While a few good ones like Herb Dean and "Big" John McCarthy stand out from the Kim Winslows and Steve Mazzagattis of the world, all in-cage zebras make wrong calls at one time or another.
In accordance with their failures, and with undying condolences to those fighters involved in the chaos, here are the top 10 worst referee mistakes in MMA history.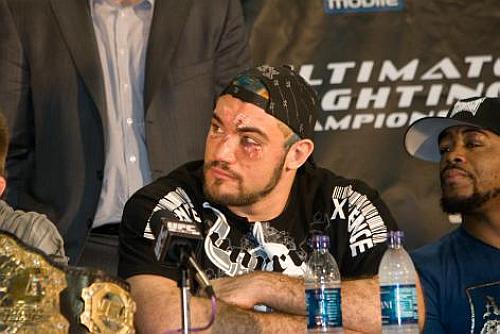 10) The eye poke
We've seen a lot of things throughout the years of MMA action. Knockouts, wheel kicks, flying submissions and head-splitting elbows are just a few examples.
But in surprising fashion, referee Dan Miragliotta gave us a little something extra at UFC 87 when he poked Heath Herring in the eye before the heavyweight ever touched gloves with an imposing Brock Lesnar.
It's unknown if Miragliotta softened the veteran up for the beast, but it was Herring's last fight of his career.
9) Go to sleep Kim
This is arguably the worst late stoppage in the history of women's MMA.
As Sheila Bird proceeded to lock up a nasty leg scissor choke at AX Combat 1, referee Len Koivisto refused to realize that Kim Couture had passed out.
She laid unconscious for about 10 whole seconds before the ill-advised umpire dove in for the late stoppage.
8) Eyes wide shut
There's no way around it. Despite standing right in front of the action, referee Chip Snider was blind to this absurd illegal knee.
The culprit, Charles Oliveira, would go on to submit Nik Lentz at UFC on Versus 4 after stunning him with this strike. Originally ruled a victory for the Brazilian, it would later be overturned to a no contest.
It remains one of the most blatant and missed illegal knees of all time.
7) Say it ain't Joe
There isn't much more you can do to warrant a referee stoppage.
While bantamweight elder Joe Warren is as tough as they come, he was clearly out on his feet from Pat Curran's relentless barrage way before referee Jeff Malott stepped in.
Warren took probably three times the amount of punishment that he needed in a late stoppage that certainly didn't help his career longevity.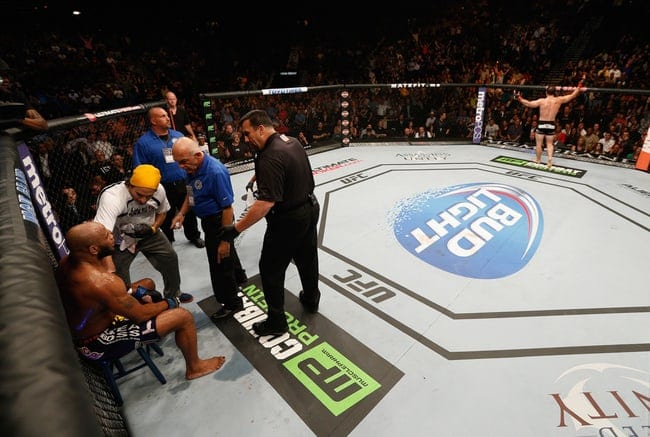 6) Stoolgate
In one of the most infamous mid-round debacles in the history of the sport, Cuban powerhouse Yoel Romero refused to get up off his stool after the end of the second round at UFC 178.
Romero has nearly been finished by Tim Kennedy just seconds before and was clearly utilizing his corner to clear his head.
Despite being one of the best referees in the game, John McCarthy didn't do much of all. He should have counted down for Romero before stopping the fight via TKO, or at the very least take a point away for stalling (if that's possible).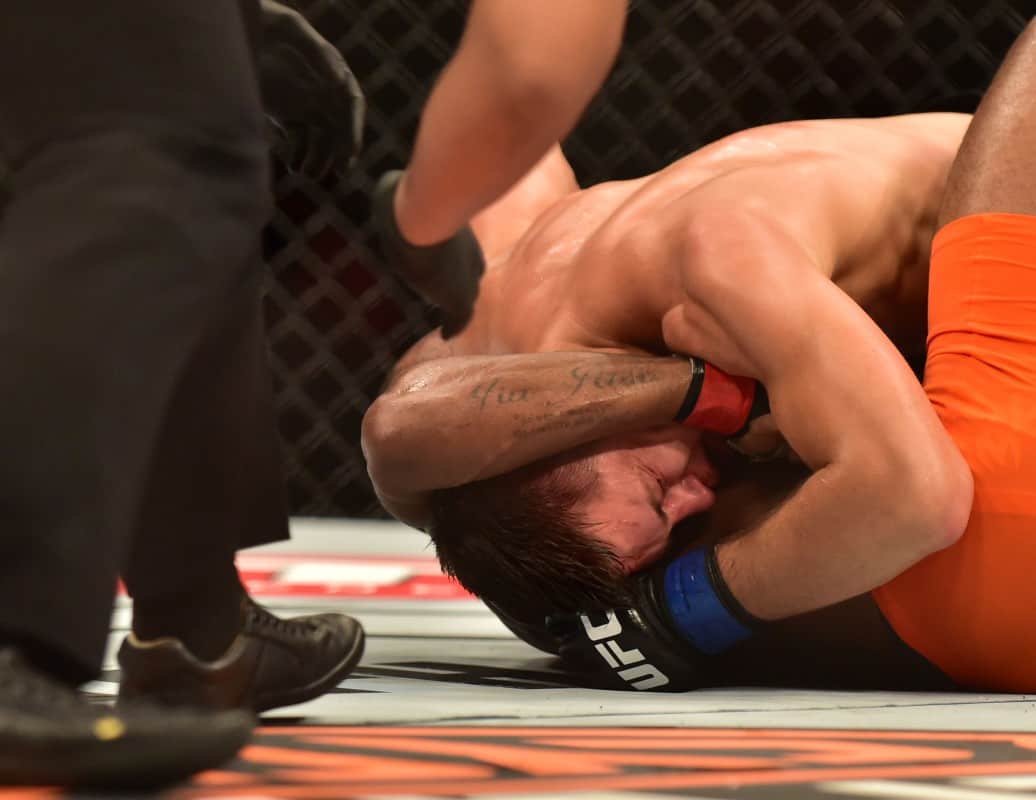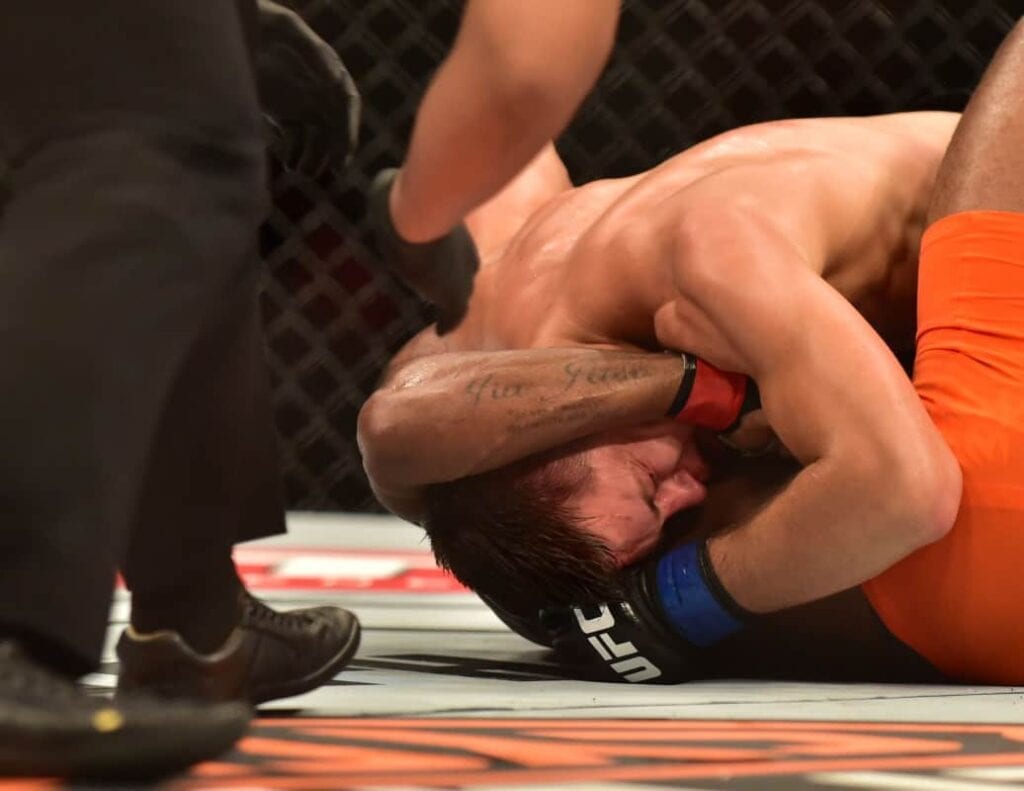 5) Submission by escape
In some cases, it's difficult for a referee to gauge a fighters wherewithal when attempting to defend a submission.
But when Lenadro Silva was squeezing the neck of Drew Dober at UFC Fight Night 62, it was clear as day that Dober was able, breathing, coherent and fighting for position.
In horrific manner, referee Eduardo Herdy stepped in a stopped the fight without Dober ever tapping. He actually broke the submission attempt right before Herdy stepped in.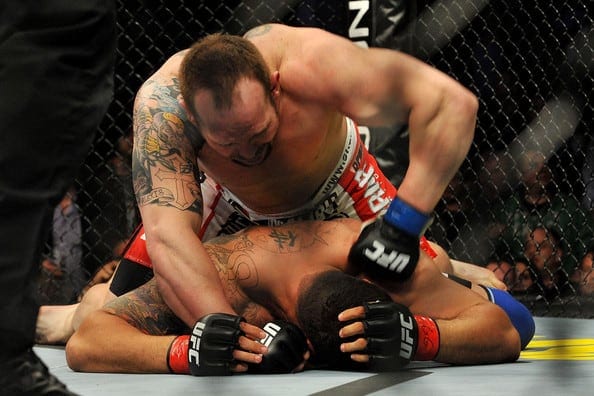 4) Carwinism
Shane Carwin is one of the hardest punchers in the history of MMA. His ginormous fists are practically flying iron.
So when Carwin had Frank Mir done and over with at UFC 111, referee Dan Miragliotta should have stepped in and saved the veteran some years on his life.
Instead, Miragliotta waited for Carwin to flatten Mir out, unnecessarily smash his skull in, and put him to sleep before stepping in and calling the heavyweight title fight.
3) Bloody nose
Not much to say about this one.
As one of the larger referees in the sport, "Big" John McCarthy certainly lives up to his moniker. But after breaking a nose at UFC 11, he probably should have entered this breakup with a little less force.
Even after winning by first-round TKO, Brian Johnston looked like he lost the fight on account of McCarthy hulking stoppage.

2) The DQ
Widely considered the most infamous disqualification of all time, Jon Jones' defeat against Matt Hamill at The Ultimate Fighter Season 10 Finale not only represents the only loss of the former champion's career, but a defeat that should have never taken place.
While Jones' 12-6 elbows were illegal and certainly abundant, referee Steve Mazzagatti ended the bout after Hamill said he couldn't continue due to an injured shoulder, which occurred during the initial takedown.
If Mazzagatti had done his job and realized Hamill's inability to fight was not related to the elbows, it would have been ruled a no contest and Jones would officially be undefeated.
1) Death by referee
This list has shed light on some fairly dumbfounding incidents manifested by poor refereeing, but this absolutely takes the cake.
In one of the best WWE tag team impersonations we've ever seen inside of a ring/cage, this unknown referee went out of his way to force an already finished Eric Venutti to one knee in order to have Rogerio da Silva kick him in the head.
Shame on Silva for actually implementing the final blow after the referee waved him on, but he shouldn't be held completely responsible.
The fact that this ref is dressed like the IRS man adds insult to injury.