Whether it's the UFC, Bellator, World Series of Fighting, Invicta FC, or old school Pride, mixed martial arts (MMA) referees dictate the ensuing action.
Paid to do their jobs, many of them do not. From early stoppages to late stoppages, from not deducting a point to not issuing a warning, their blunders have helped create some of the worst endings in MMA history.
While a few good ones like Herb Dean and "Big" John McCarthy stand out from the Kim Winslows and Steve Mazzagattis of the world, all in-cage zebras make wrong calls at one time or another.
In accordance with their failures, and with undying condolences to those fighters involved in the chaos, here are the top 10 worst referee mistakes in MMA history.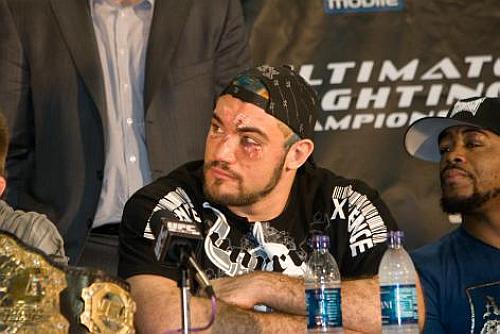 10) The eye poke
We've seen a lot of things throughout the years of MMA action. Knockouts, wheel kicks, flying submissions and head-splitting elbows are just a few examples.
But in surprising fashion, referee Dan Miragliotta gave us a little something extra at UFC 87 when he poked Heath Herring in the eye before the heavyweight ever touched gloves with an imposing Brock Lesnar.

It's unknown if Miragliotta softened the veteran up for the beast, but it was Herring's last fight of his career.