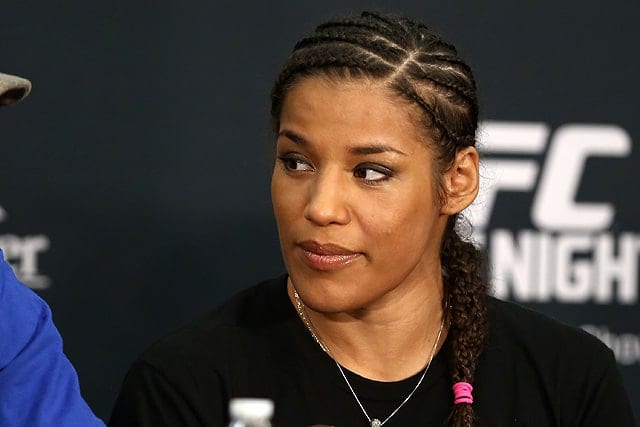 Julianna Pena
Pena, the No. 2-ranked bantamweight, is in a similar position to her opponent Shevchenko in regards to the fact that she could very well be one win away from a title shot. "The Venezuelan Vixen" has consistently campaigned for a title shot, saying that she already deserves one, but her record does indeed speak for itself.
Since competing on the 18th season of The Ultimate Fighter, a season she won, Pena has rattled off four straight victories over Jessica Rakoczy, Milana Dudieva, Jessica Eye, and former title challenger Cat Zingano. Two of those victories have come by stoppage. She also won three straight fights during TUF, with two of those victories coming by stoppage.
Pena uses an aggressive style, and if she can extend her win streak to five with a victory over Shevchenko, she may finally receive the title shot she's been chasing.