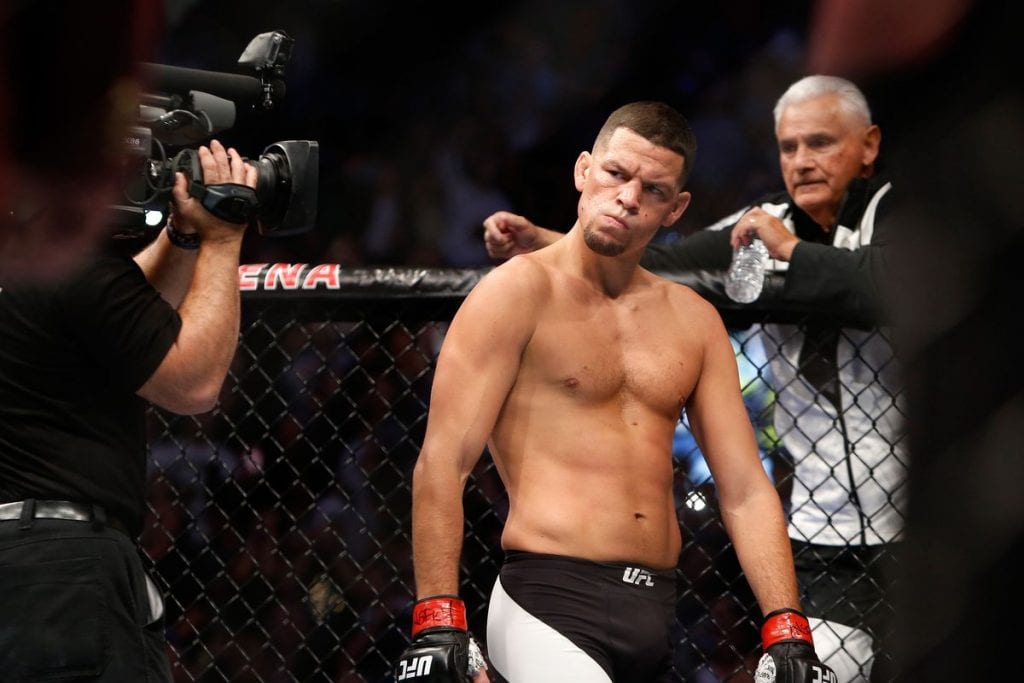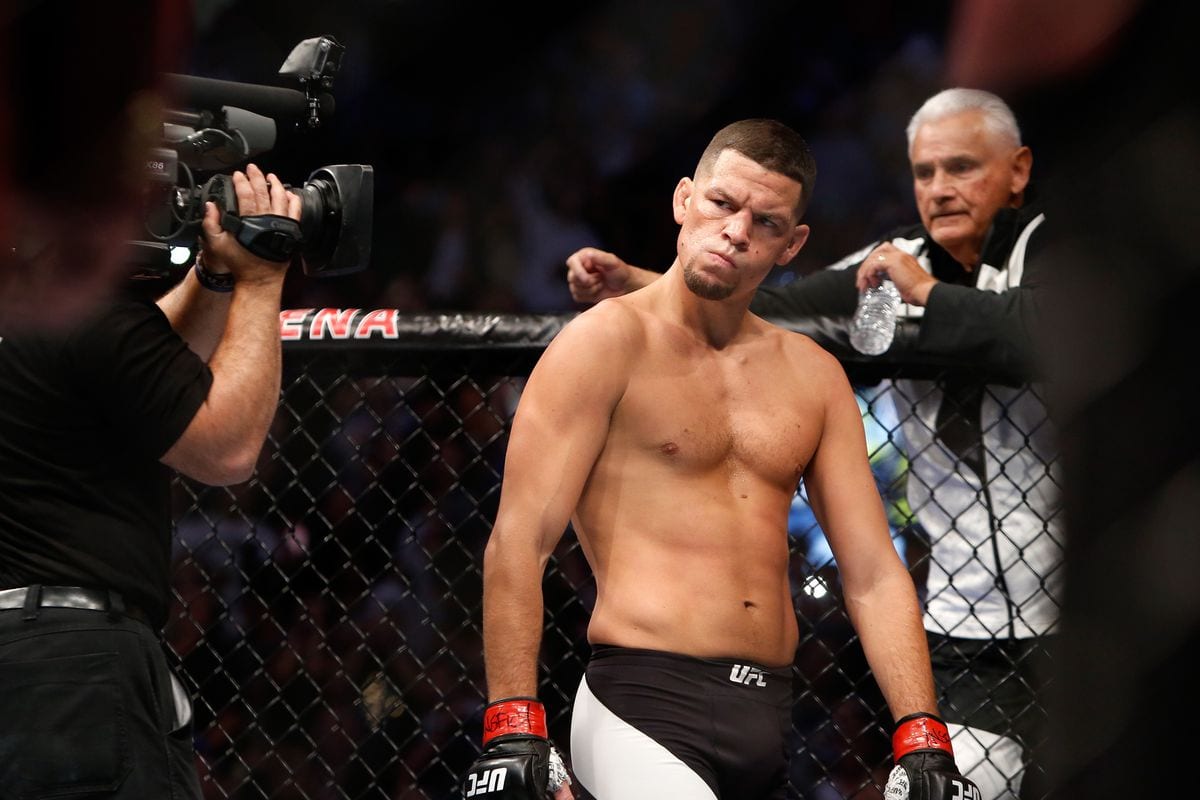 Nate Diaz
Why not Diaz?
It looks like it's going to take a big-time fight to lure the younger Diaz back to the Octagon. How about Askren?
When Dustin Poirier was forced to pull out of UFC 230 with an injury, fans lost one of the most anticipated lightweight fights of the year. Diaz and Poirier would have no doubt been an entertaining scrap.
Perhaps there is a silver lining though. Since Nate is ready and willing to fight (the right opponent) why not offer up Askren to the Stockton bad boy?
A Diaz-Askren bout is sure to entertain but given "Funky's" ability to talk up a fight, the build-up could be epic.