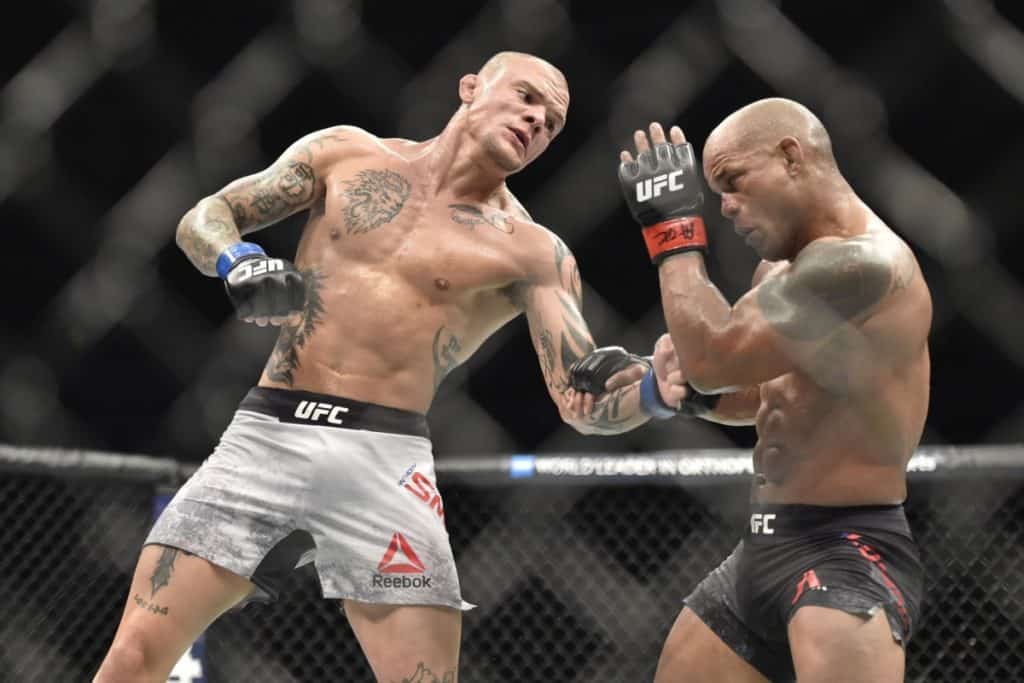 3. Anthony Smith Could Be A Contender – With Some Work
Smith had a slow start against Hector Lombard on Saturday night, but after two rounds of punishment, "Lionheart" turned the tables and scored a third-round TKO for by far the biggest victory in his MMA career.
Now 3-0 in the UFC with all three wins coming by way of TKO, Smith has quietly emerged as a dark horse contender in the middleweight division.
With a little more work, "Lionheart" could become a top ten threat in the 185-pound weight class, a division that's always in rent of fresh faces and blood.