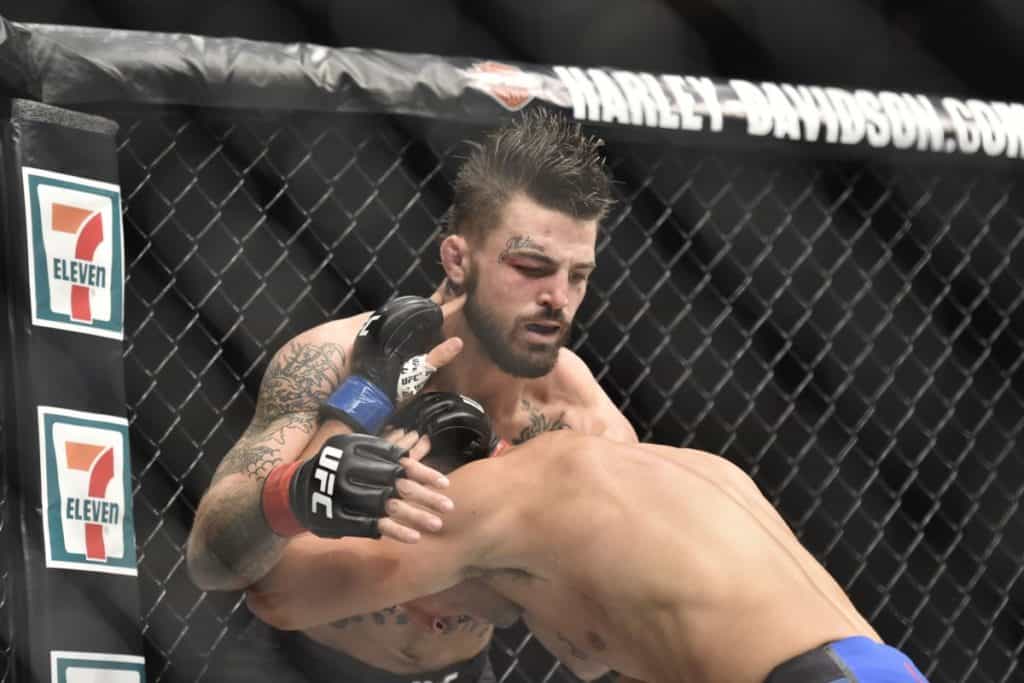 4. Mike Perry Needs A Step Up In Competition
Perry was initially booked to take on fellow welterweight striker Thiago Alves, but Hurricane Irma had different plans.
With Alves unable to make it to Pittsburgh for fight night, Alex Reyes stepped in for his replacement, having rattled off an impressive 12-fight win streak in regional promotions.
Unsurprisingly, however, Perry made quick work of the lightweight-turned-welterweight, dispatching him with a knee just over a minute into round one.
Perry has made his case for a top 15 fight at this point, and called out No. 1 Robbie Lawler after the win over Reyes.
The sky is the limit for Perry, and we expect big things from "Platinum" in the near future.